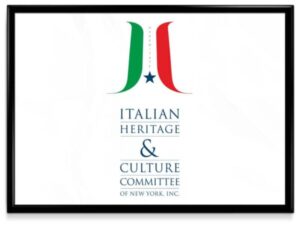 For 2023, the theme for Italian Heritage &  Culture Month, as selected by the Italian Heritage & Culture Committee of New York, Inc., is The Joys of Learning Italian.
Please click here to submit the online events form or to download the form and print and mail it in physically. To mail the filled-out forms, send them to
IHCC-NY, Inc.
Attn: Joan Marchi Migliori, Program Chair
25 West 43rd Street, 17th Floor, New York, NY, 10036
Forms must be submitted by July 20, 2023. Please use a separate form for each event. Please indicate if the event is part of a series. Please type or print legibly.