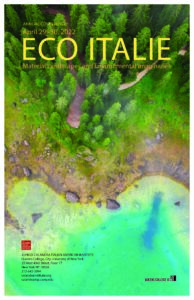 Calandra's Annual Conference for 2022, Eco Italie: Material Landscapes and Environmental Imaginaries, will take place in person at the Institute on April 29 and 30. To see the full conference program, click here.
Calandra's 2021 Annual Conference, Italian Borderlands: Restrictions, Breaches, Encounters, was a virtual  event, April 5 through 21, 2021.
Click here to watch all the videos from the 2021 Conference.
Click on the posters below for more information about our past conferences.