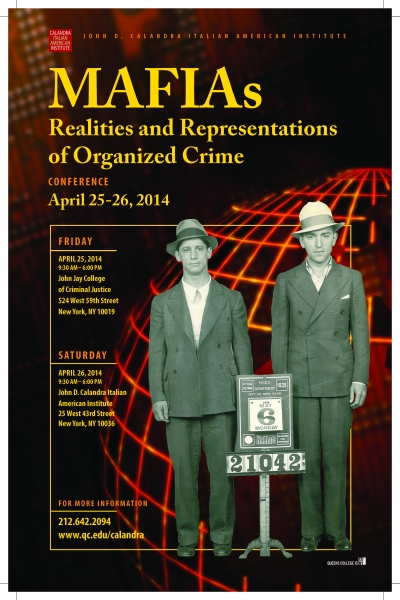 MAFIAs: Realities and Representations of Organized Crime
Click here to view the program flyer as a PDF (program is subject to change).
Click here to view the conference poster as a PDF.
The conference theme of "MAFIAs"—the first on the subject by this academic research institute—intends to cover a broad variety of manifestations of organized crime throughout the world and over time. This scholarly event seeks a comparative approach to the subject, from historical perspectives to contemporary realities. Contrasts in historical genesis, organizational templates, cultural expressions, and sociological influences will be examined. The conference is attentive to the defining features, boundaries, and ways to conceptualize organized crime, looking at it epistemologically and ontologically.
Note: Thursday and Friday's events will be held at John Jay College of Criminal Justice, 524 West 59th Street, Manhattan.