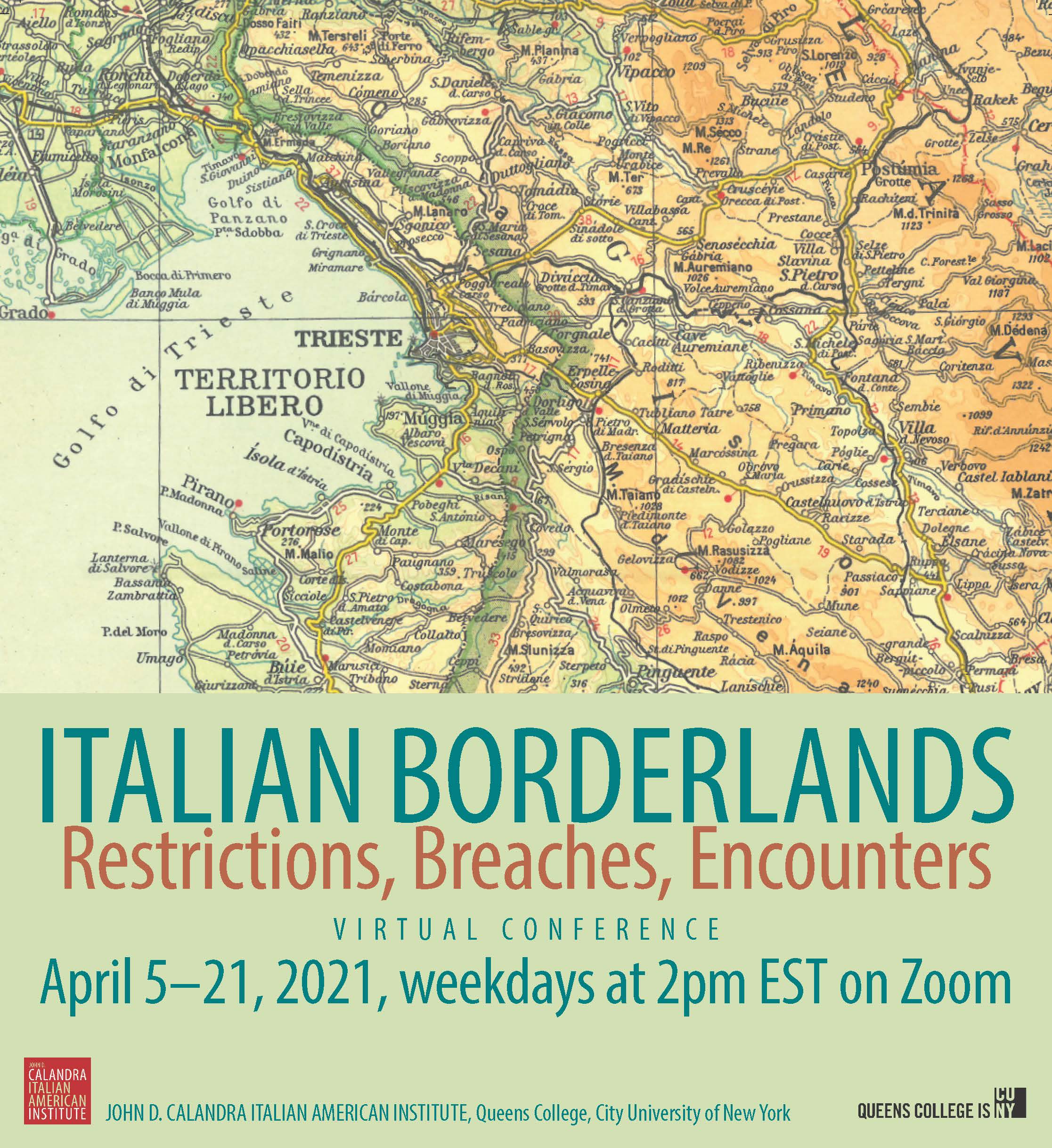 Virtual Conference, Italian Borderlands: Restrictions, Breaches, Encounters
This year's conference will be entirely virtual. Each weekday from April 5 to April 21, 2021, one presentation or panel will take place at 2pm EST.
Capacity at each Zoom event is 100 participants max.
See session descriptions below for registration links for each event.
For a PDF version of the complete program, click here.
Conference Program
Hourly Schedule
Day 1
From 2pm EST

-

To 3:30pm EST