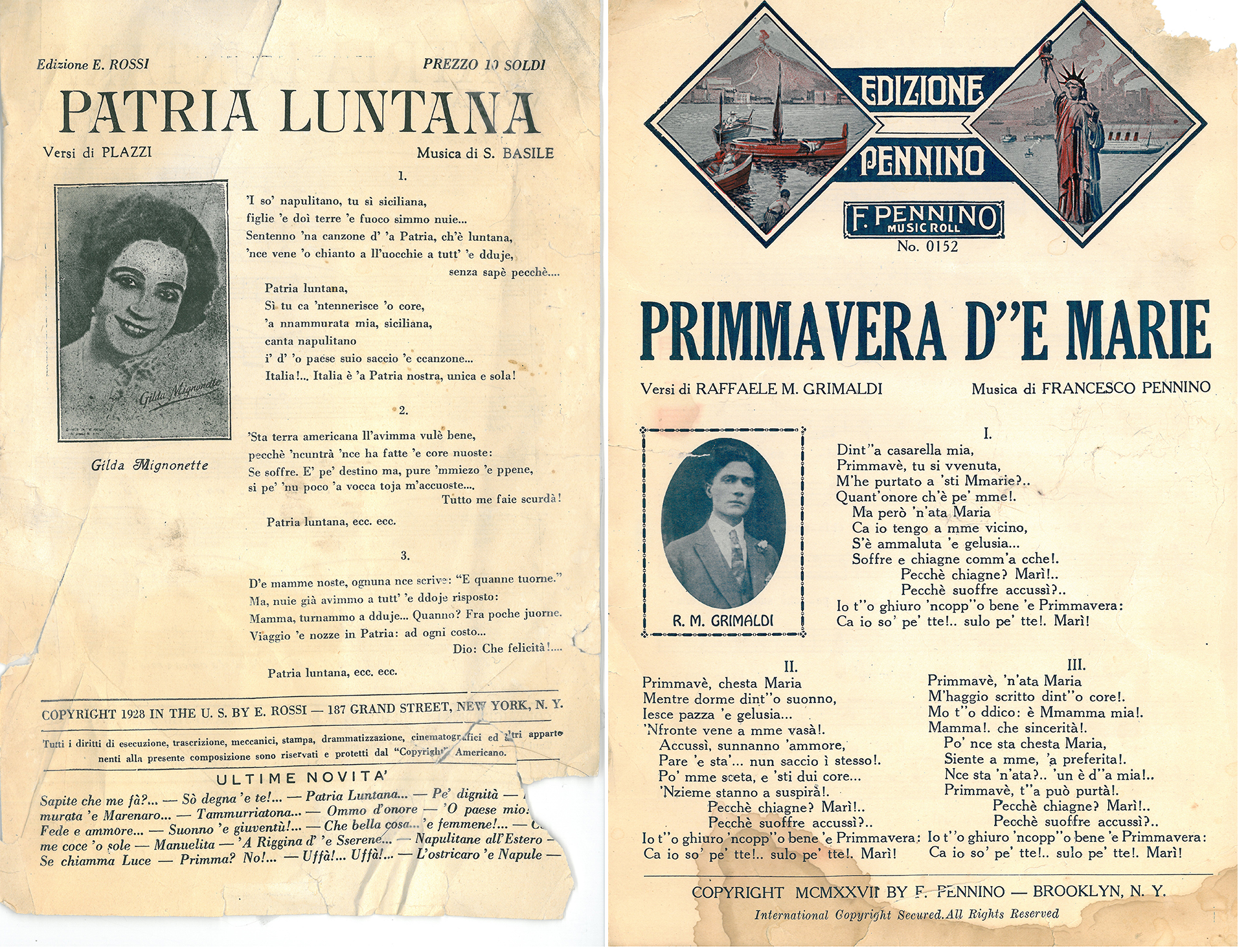 Preserving Italian Immigrant Music Making: Joseph Sciorra at CIMA
Preserving Italian Immigrant Music Making
A lecture at CIMA, Center for Modern Italian Art, by Dr. Joseph Sciorra
During the great wave of European emigration Italians brought a vibrant and varied array of music making to the United States: folk music in the form of domestic lullabies and Christmas bagpiping; artisan string trios and quartets; brass band symphonic marches; anarchist protest songs, and the ever-popular Neapolitan song. In New York City, small and large ethnic publishing houses produced sheet music for musical entertainment while mainstream US companies like Columbia and Victor recorded Italian immigrant performers as part of a branded "ethnic series." Dr. Joseph Sciorra will discuss the lost world of Italian immigrant music making and how contemporary scholars, collectors, performers, and archival institutions are researching, reviving, and preserving this cultural legacy in the twenty-first century.
After the lecture, Dr. Sciorra will conduct an interview with Ernie Rossi, owner of E. Rossi & Co.
In-person event held at
CIMA
421 Broome Street
Floor 4
New York, NY 10013
About the speaker:
Dr. Joseph Sciorra is the director for Academic and Cultural Programs at Queens College's John D. Calandra Italian American Institute, a City University of New York research institute. As a folklorist, he has researched and published on religious practices, material culture, and popular music, among other topics. He is the author of Built with Faith: Italian American Imagination and Catholic Material Culture in New York City, and co-editor of Neapolitan Postcards: The Canzone Napoletana as Transnational Subject and the two-volume collection New Italian Migrations to the United States. Recently he has published on Italian Americans' shifting and diverse relationships to Columbus commemorations, as well as the material culture of monuments, memorials, and Italian migrations.
This event is produced in collaboration with the John D. Calandra Italian American Institute.