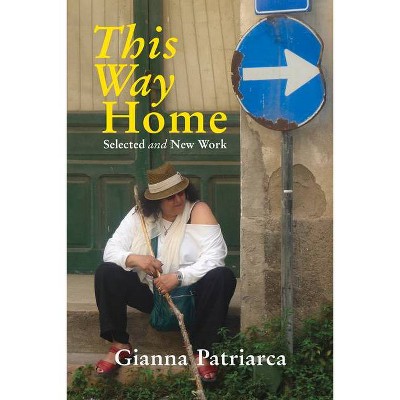 Writers Read: Gianna Patriarca EVENT CANCELED
THIS EVENT HAS BEEN CANCELED
Gianna Patriarca reads from This Way Home: Selected and New Work (Guernica Editions, 2021).
This Way Home, Gianna Patriarca's new poetry collection, is, among other things, a challenge to invisibility. This book offers a uniquely and universally powerful voice from a woman who writes clearly and passionately for all generations. She writes about immigrant communities, anger, love, displacement, religion, and violence and about young and older women who defy their socially designated roles.
"Gianna Patriarca has contributed decades of intense and inspiring poetry to the Canadian literary landscape. She writes about … the rough broken skin of workers' hands, fierce young women who defy their fathers' belts and ultimately the practicality of survival. Patriarca offers us hauntingly powerful poems with a spirited humour and a full heart."
— Karleen Pendleton Jimenez, author of Are You a Boy or a Girl?
Discussion led by Anthony Julian Tamburri, John D. Calandra Italian American Institute, Queens College, CUNY.
Free, open to the public, and held in person at the
Calandra Institute.
Registration is required for all events in order to follow current CUNY COVID guidelines. Proof of vaccination and ID are required upon entry. Masks are encouraged but not required. We will continue to assess the latest data and public health guidance and to act in compliance with CUNY protocols.