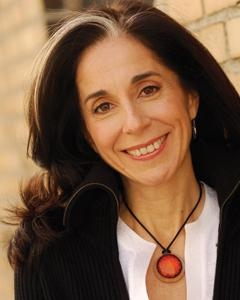 Wednesday, May 10 Lecture: Lessons from Once-Dangerous Americans, by Maria Laurino
The Italian American experience can serve as a blueprint for understanding the myths behind nativism and nationalism, as Italian Americans have been central to twentieth century American political events including anarchism and fascism. Using lessons from the past, Maria Laurino aims to present a nuanced understanding of immigrant history as well as a means to tease myth from reality.
Maria Laurino is the author of The Italian Americans: A History, the companion book to a four-part PBS documentary series, as well as the memoirs, Old World Daughter, New World Mother, a meditation on contemporary feminism, and the national bestseller, Were You Always an Italian?, an exploration of ethnic identity. Laurino began her career as a staff writer at the Village Voice. She left the Voice to serve as the chief speechwriter to former New York City Mayor David N. Dinkins. Laurino's work has appeared in the New York Times, The Washington Post, Daily News, The Nation, Salon.com, and numerous publications. Her essays have been widely anthologized, including in the Norton Reader. Laurino teaches creative nonfiction in the undergraduate writing program at New York University.