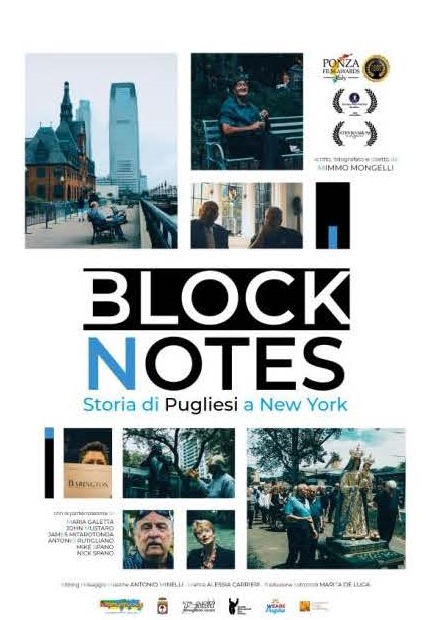 Viewing Puglia through Films: A New York Festival Block Notes – A History of Pugliesi In New York
Directed by Mimmo Mongelli. With: John Mustaro, Nick Spano, Mike Spano, Antonio Rutigliano, James Mitarotonda, Maria Galetta.
Production: Levante International Film Festival Year 2023.
Duration: 30 minutes.
The documentary features interviews with Apulian emigrants or descendants of Apulian emigrants in the Big Apple. Prominent figures are interviewed, some relating to families from the first wave of Italian immigration of the 1890s, others to those of the 1960s, and finally one of recent immigration, from that generation that has chosen for professional and cultural reasons to settle in New York. In Italian.
Sponsored by the John D. Calandra Italian American Institute
This event will be held at John D. Calandra Italian American Institute
25 West 43rd Street, 17th floor, NYC
Admission: Open to the public
Fee: Free. Please call to RSVP.
Email: calandra@qc.cuny.edu.
Phone: (212)642-2094
Web Address: https://calandrainstitute.org/