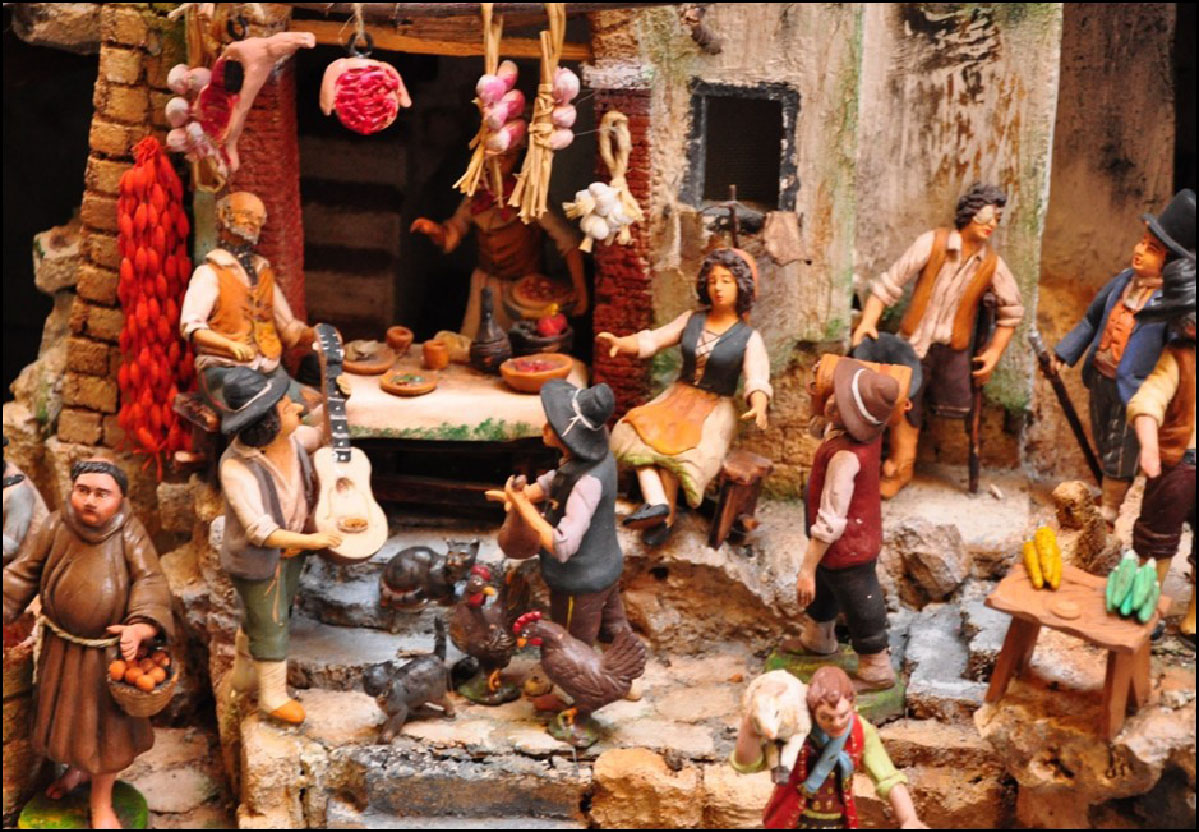 The Neapolitan Presepio A Christmas Tradition That Endures in the Italian American Community
The Center for Italian American Studies
and the
Ethyle R. Wolfe Institute for the Humanities
Present:
The Neapolitan Presepio
A Christmas Tradition That Endures in the Italian American Community
Presenters: Louis Barrella and Anita Sanseverino
This DVD based presentation explores the origins of the tradition, as well as its endurance, by creative artisans and those who display their art, both of old and of today. Photographs in the shops and studios of Via San Gregorio Armeno in Naples and in churches and homes throughout the Metropolitan area provide a variety of expression that preserves the Presepio as a vibrant symbol of Christmas. Appropriate music sung by Tebaldi, Pavarotti, Bocelli, and Perry Como, among others, will enhance your visual enjoyment of the program.
TUESDAY, DECEMBER 11, 2012
12:30—2:00 P.M.
MULTIPURPOSE ROOM 411
BROOKLYN COLLEGE LIBRARY
Louis Barrella received his M.A. in music education from Brooklyn College in 1975, and he has been adedicated music educator for more than 40 years. He has given workshops and organized student trips for theEducation Department of the Metropolitan Opera Guild, and he has made numerous presentations to colleges and private organizations. In 2003, he received the Dr. Leonard Covello Lifetime Achievement Award from The Italian Teachers' Association for his outstanding contributions to Italian culture.
Anita Sanseverino is an award winning photographer dedicated to the subject of Italy. Sanseverino'sphotographs uniquely capture the beauty, emotion, and character of the country's landscapes, cities, villages, and cultural traditions. In addition to exhibiting her photographs of Italy, Sanseverino's work has expanded toinclude lecturing about her diverse photographic series. Her lectures offer a broad historical knowledge oftraditions and images, and provide a wealth of insight about the political, cultural, social, and economic history that has shaped the country of her heritage.
Free and open to the public.
For further information contact: Dominick Carielli