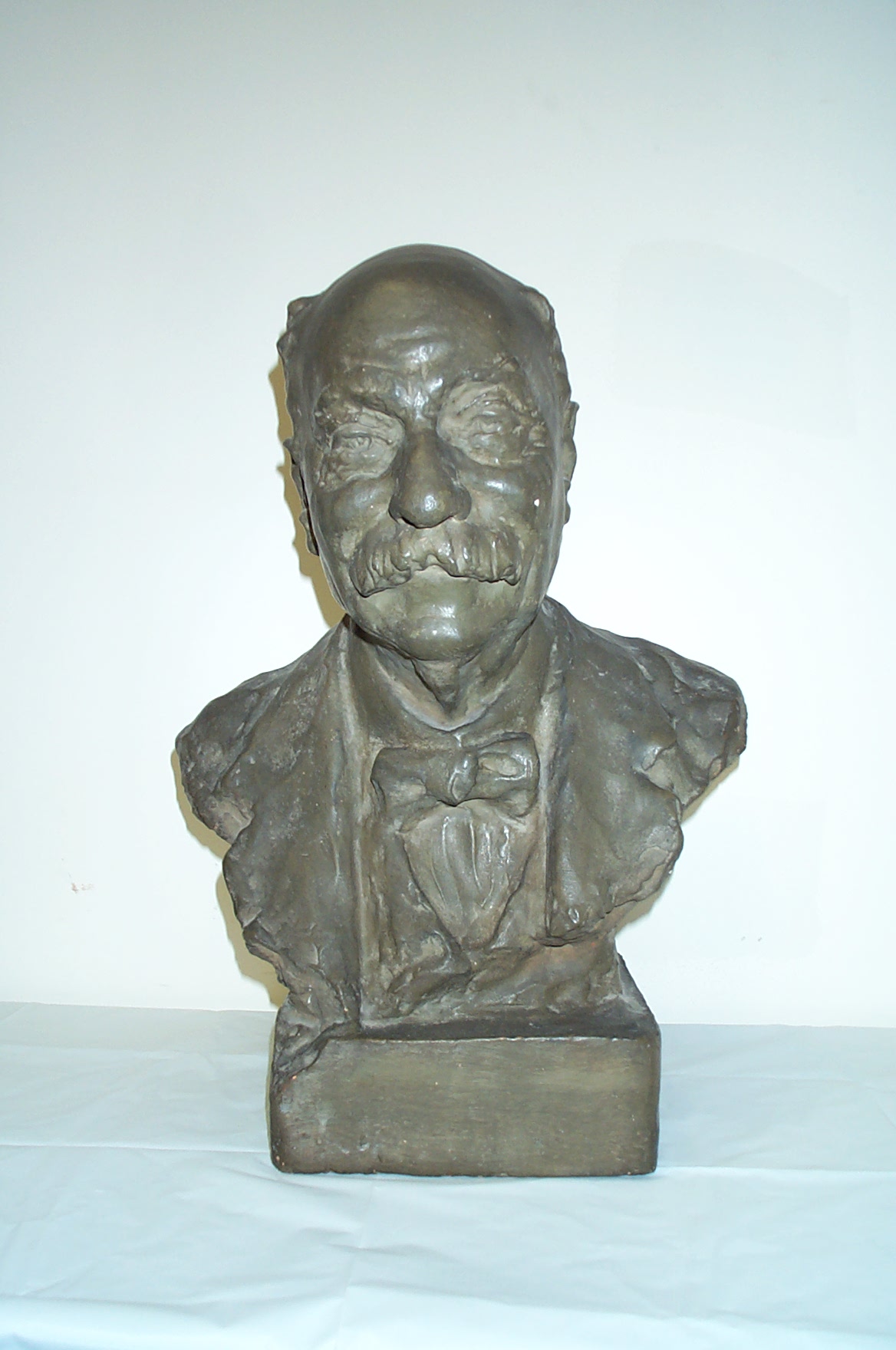 The Art of Freedom: Onorio Ruotolo and the Leonardo da Vinci School
February 23, 2004 – April 5, 2004
Exhibition Curators:  Dr. Joseph Sciorra and Dr. Peter Vellon
This exhibit presents the work of noted Italian American artist Onorio Ruotolo (1888-1966).  Born in Cervinara (Avellino), Campania, Ruotolo studied at the Royal Academy of Fine Arts in Naples before immigrating to the United States in 1908.  He became involved in social causes, co-editing the progressive cultural journal Il Fuoco in 1914 with poet-activist Arturo Giovannitti.  Known as the "Rodin of Little Italy," Ruotolo was recognized for his realistic sculpture created during the 1910s-1920s, including busts of Dante, Theodore Dreiser, Helen Keller, and Arturo Toscanini, to name a few.  His work can be found in the Washington National Portrait Gallery, the Los Angeles County Museum of Art and other institutions.
Ruotolo's social conscience led him to establish the Leonardo Da Vinci Art School on Manhattan's Lower East Side in 1923.   The school was committed to providing free art instruction to young men and women from working poor families.  The school was founded "without utilitarian or commercial aims…. [and] it conducts its work without prejudice of race or religion, keeping its doors open to all who are eager to learn."  Ruotolo directed the Leonardo for two decades, mentoring numerous artists, including the sculptor Isamu Noguchi.
The exhibition, curated by Calandra Institute staff Joseph Sciorra and Peter Vellon, showcases thirteen Ruotolo plaster sculptures, which Onorio's son Lucio Ruotolo donated to the Calandra Institute in 1999.  The exhibition also features photographs and original documents depicting the importance of the Leonardo Da Vinci Art School.
Presentation:
April 16, 2004, 6PM
Italian photojournalist Angelo Marchese will present his book Onorio Ruotolo: Un figlio dimenticato.  This presentation is made possible by the Province of Avellino, Italy.