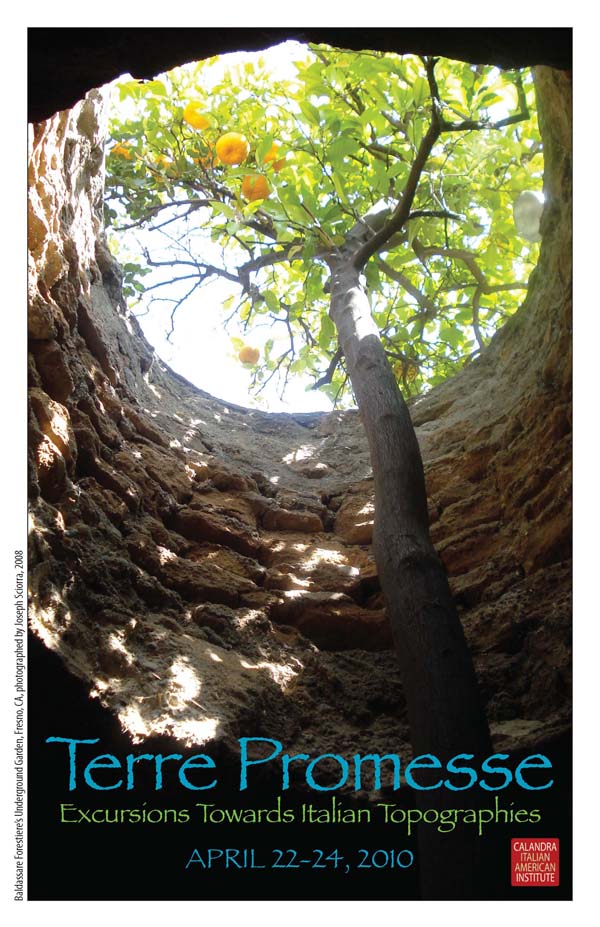 Terre Promesse: Excursions Towards Italian Topographies
The John D. Calandra Italian American Institute's third annual conference is dedicated to the theme of cultural landscapes. The conference addresses issues concerning placemaking in Italy, amongst the Italian diaspora, and in colonial locales. Issues of home and community, land use and foodways, power and sustainability are examined as practice and representation. Ultimately, the conference is concerned with "the experiential and expressive ways places are known, imagined, yearned for, held, remembered, voiced, lived, contested, and struggled over" (Steven Feld and Keith H. Basso, Senses of Place, 1996).
Click here for the Conference Program.