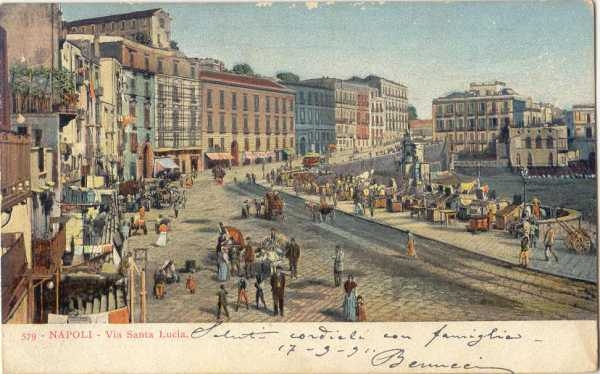 Symposium: L'oro di Napoli: All that glitters is gold!
"L'oro di Napoli: All That Glitters Is Gold!"
Rich in art, literature, and culture, Naples is often associated only with the negative attributes of a large city. This symposium is dedicated to Naples and its many splendors. Guest of honor is the Honorable Luigi de Magistris, Mayor of Naples. Joining him will be scholar and priest Gennaro Matino (also from that city) as well as Fred Gardaphé, Stan Pugliese, Robert Viscusi, and others.
Gennaro Matino will talk about the concept of "Naples=New York"; Fred Gardaphé will examine Naples and its representations via  the father-son relationship of writer Joseph Palaleo and painter William Papaleo; Robert Viscusi will discuss Neapolitan poetry in the United States; and Stan Pugliese will share his latest research on the city of Naples.
The event will be moderated by Anthony Julian Tamburri, Dean of the John D. Calandra Italian American Institute.
Thursday, June 4, 6:00 PM
John D. Calandra Italian American Institute
25 West 43rd Street, 17th Fl
New York, NY 10036
Tel: 212.642.2094