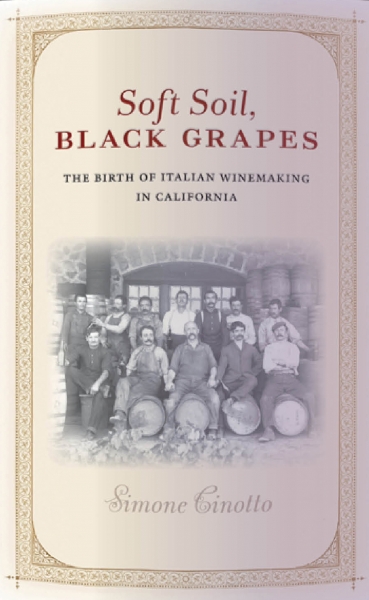 Soft Soil, Black Grapes: The Birth of Italian Winemaking in California
Simone Cinotto, University of Gastronomic Sciences
From Ernest and Julio Gallo to Francis Ford Coppola, Italian Americans have shaped the history of California wine. But what role did a small group of nineteenth-century immigrants play in the growth of this world-class industry? Simone Cinotto, author of Soft Soil, Black Grapes (New York University Press, 2012), rewrites a century-old triumphalist tale, arguing that it was these wine-makers' access to "social capital," and not financial leverage or direct winemaking experience, that enabled them to become so successful and influential. Focusing on some of the most important names in wine history — Pietro Carlo Rossi, Secondo Guasti, and the Gallos — he chronicles a story driven by ambition and creativity that takes place amid a tangle of immigrant entrepreneurship, class struggle, racial inequality, and a new world of consumer culture.
Co-sponsored by Casa Italiana Zerilli-Marimò, New York University.