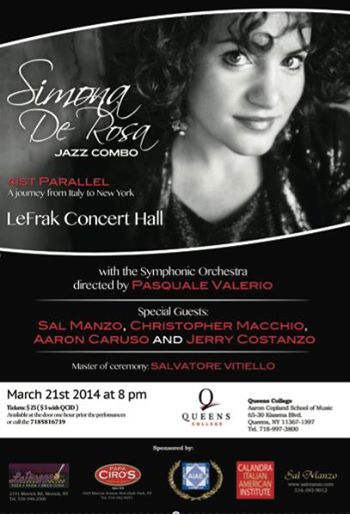 Simona De Rosa in Concert
As Simona states: "Everybody knows that I'm the little girl from Naples came in New York City to study jazz music. Why should these two worlds of mine be so far apart?"

A Symphonic Orchestra and a Jazz Combo.
Neapolitan and Jazz music.
Orchestra of 50 Musicians and Special Guests.
Everything in One Concert.
We at the Calandra Institute are deligthed to co-sponsor this concert!
Please not that this convert takes place at Queens College's LeFrak Hall of the
Aaron Copeland School of Music, 65-30 Kissena Blvd, Flushing, NY 11367
Tickets: $25