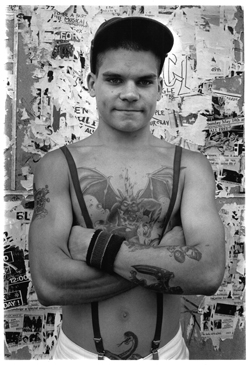 Punks and Skinheads of the East Village, 1984-1987:
Photographs by Lilian Caruana
On view October 27, 2010—January 7, 2011
Click here for full exhibition catalogue.
Lilian Caruana's photographs depict the forbidding and intimidating style of the punk and hardcore denizens of New York City's East Village. These portraits from the mid-1980s explore the individuality and vulnerability beneath that anti-social exterior.
The exhibition is presented in conjunction with the Calandra Institute's one-day symposium, HYBRID MOMENTS: Independent Music in Italian America, Friday, November 5, 2010.