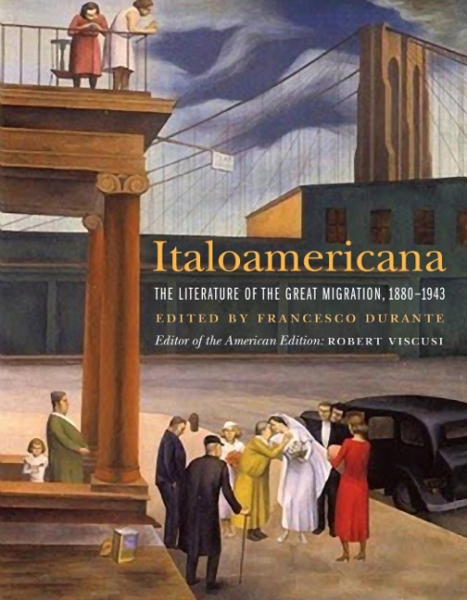 Presenting Italoamericana: Italian-American Literature in the United States, 1880-1943
Anthony Tamburri, Calandra Institute, Queens College, CUNY
Robert Viscusi, Brooklyn College, CUNY
James Periconi
Francesco Durante
Italoamericana: The Literature of the Great Migration, 1880–1943, edited by Francesco Durante (Fordham University Press, 2014), brings to an English-speaking audience a definitive collection of writings by Italian immigrants in the United States. Containing work originally published in Italian, this groundbreaking anthology presents long-inaccessible writing that embodies a literary canon for Italian-American culture — poetry, drama, journalism, political advocacy, history, memoir, biography, and story — the greater part of which has never before been translated. From pulp novels by Bernardino Ciambelli, to exhilarating macchiette (comic routines) by Eduardo "Farfariello" Migliaccio, to Riccardo Cordiferro's social dramas and poems, the volume crystallizes a literary, cultural, and intellectual history for a new generation of readers. The event will feature the editor of the American edition, Robert Viscusi, the translation editor, Anthony Tamburri, and the bibliography editor, James Periconi. Also present will be Francesco Durante, the editor of the original Italian edition.
"Italoamericana is a supreme work of scholarship — an archive unto itself in the form of a meticulously researched and scrupulously glossed and documented historical anthology of the literary creation of the Italian migration."     —Pellegrino D'Acierno, Hofstra University