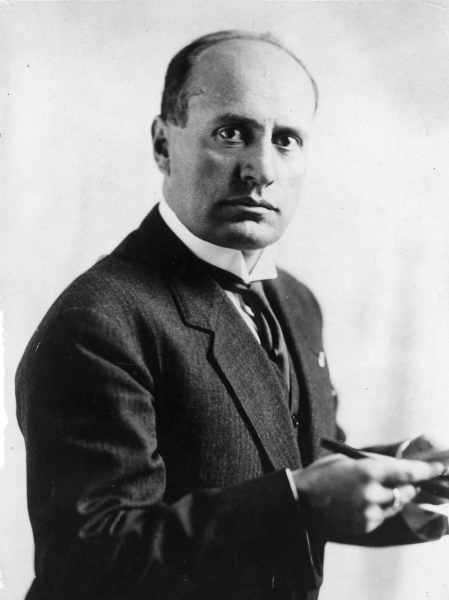 Presentation: "Nation-Building through Antisemitism: Fascist Italy and the Jew as Internal Enemy," by Ernest Ialongo
In 1938, Italian Fascist dictator Benito Mussolini introduced institutionalized antisemitism in his country with the Racial Laws and set in motion events that would culminate in the Holocaust in Italy. Scholars have put forward a number of reasons for this new policy. However, all such reasons are specific to the life of Fascism itself. In this talk, Ernest Ialongo will demonstrate that Mussolini's attack on the Jews was also rooted in a longer-term trend in modern Italy since its unification in 1861, wherein the state sought to bolster a weak national consciousness by rallying the nation around purported internal enemies. Thus, the persecution of Italian Jews was disturbingly similar to the Liberal government's marginalization and assault on southern Italian rebels in the 1860s, anarchists in the 1870s, and Sicilian rebels in the 1890s; and we continue to see this trend in the populist, anti-migrant movements in Italy today.
Part of the series of events commemorating the Giorno della Memoria.
Ernest Ialongo is Associate Professor of History at Hostos Community College at The City University of New York and Chair of the Columbia University Seminar in Modern Italian Studies. He holds a PhD in Modern European History from the Graduate Center of the City University of New York, and an MA and BA in History from York University (Toronto, Canada). He is the author of various articles dealing with Futurism, politics, and culture in Liberal and Fascist Italy, and has published the book Filippo Tommaso Marinetti: The Artist and his Politics with Fairleigh Dickinson University Press (2015). Additionally, he is the co-editor of New Directions in Italian and Italian American History: Selected Essays from the Conference in Honor of Philip Cannistraro (2013), and co-editor of two special sections of the Journal of Modern Italian Studies titled "Reconsidering Futurism" (September 2013) and "Multi/Interdisciplinary Investigations into Italy and World War I" (March 2016).
Organizing Institution: Calandra Italian American Institute