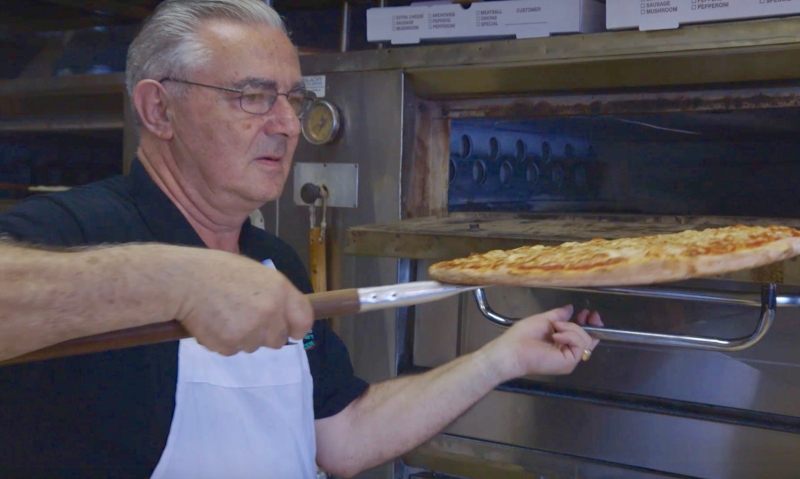 Pizza Shop: An Italian-American Dream (2017), 57 minutes
Antony Osso, dir.
Pizza Shop features brothers Carmine (Charlie) and Fiore (Fred) Osso, who immigrated from Belmonte Calabro (Cosenza province) Calabria, in the mid-1960s. For more than forty years, they have run the successful Rudy's Ristorante & Pizzeria, a family-friendly eatery in Closter, New Jersey. Charlie is the serious and detail-oriented manager, while Fred is the jovial and passionate chef. Now in their seventies, they are facing relocation and the construction of a new restaurant. Director Antony Osso—Charlie's son—explores in this film the many ways a local business, established and nurtured by post–World War II immigrants, can serve as a hub for a community.
Post-screening discussion with the director led by Rocco Marinaccio, Manhattan College.