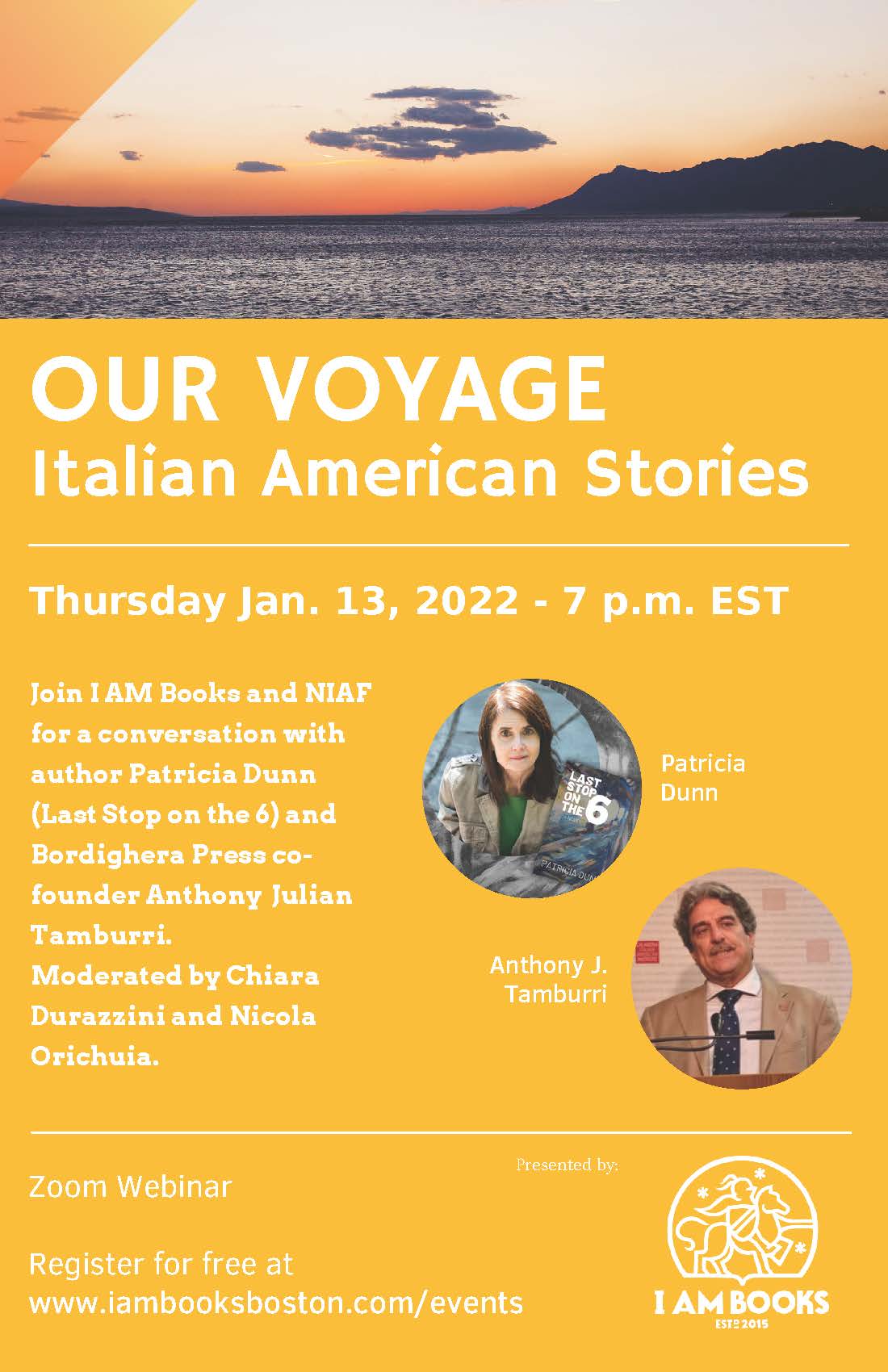 Our Voyage: Italian American Stories
Join us for this conversation about Italian American histories and writings, held online and framed as a discussion between writer Patricia Dunn and Anthony Julian Tamburri, co-founder of Bordighera Press. The conversation will be moderated by Chiara Durazzini and Nicola Orichuia.
Register free at www.iambooksboston.com/events.