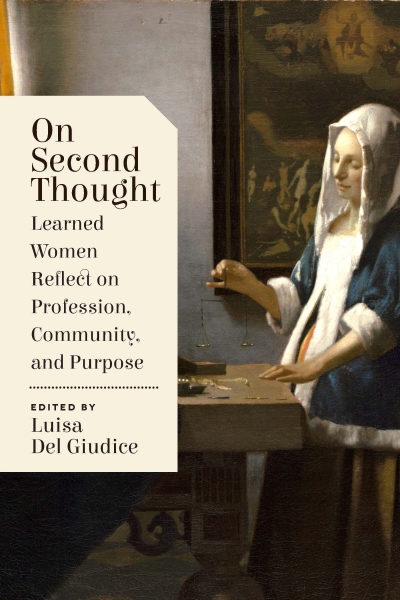 On Second Thought: Learned Women Reflect on Profession, Community, and Purpose
Luisa Del Giudice, Independent Scholar
In these dynamic essays (University of Utah Press, 2017) thirteen scholars explore the ways in which spiritual paradigms have shaped their vocations as teachers, scholars, mentors, and advocates and how those approaches have been integral to their life's work, not merely to their work life. These insightful testimonies narrate the relationships of career, family, students, patients, and colleagues, weaving them together rather than compartmentalizing them. This process reveals challenges inside and outside the academy and other professional settings, bringing forth tales of suffering and transformation, and tallying up hard-earned life lessons in order to share wisdom achieved. Luisa Del Giudice will be joined by book contributors Edvige Giunta, Karen Guancione, Grace Schireson, Lauren Vitiello, and others in discussion about the collection.