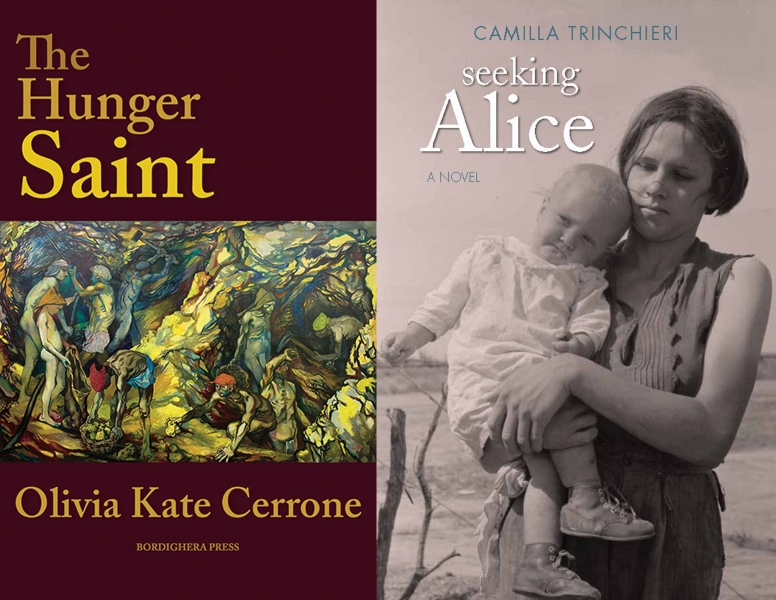 Olivia Kate Cerrone reads from The Hunger Saint (Bordighera Press, 2017) Camilla Trinchieri reads from Seeking Alice: A Novel (SUNY Press, 2016)
This evening presents two books set in the post–World War II era. Hailed by Kirkus as "a well-crafted and affecting literary tale," Olivia Kate Cerrone's historical novella The Hunger Saintfollows the journey of Ntoni, a twelve-year-old boy forced to labor in Sicily's notorious sulfur mines to support his family. Faced with life-threatening working conditions, Ntoni must choose between escaping the mines and abandoning his family. The Hunger Saint draws from years of historical research and was informed by the oral histories of former miners still living in Sicily today.
Winner of the 2017 Italian American Studies Association Book Award, Camilla Trinchieri's Seeking Alice centers on an Italian diplomat, his American wife Alice, and their young children. When the United States enters World War II, Alice whisks the children from Prague to Rome and finally to Cernobbio (in Lombardy) in a desperate attempt to flee to Switzerland. Through alternating passages narrated by her and her grown daughter Susie, readers shuttle back and forth between war-torn Europe and 1950s Massachusetts as the truth about Alice emerges.
Calandra Italian American Institute