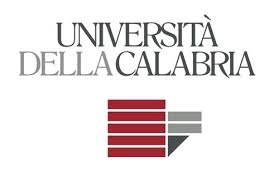 New Documents on the Deportation of the Jews of Rhodes. The Discovery of the Carabinieri Collection in the Dodecanese State Archive
In 2011 the police in Rhodes, (Greece) contacted the Dodecanese State Archive concerning the discovery in a basement of a large collection of Italian documents. In November 2013, a team of scholars identified the records as the archive of the Carabinieri's Central Special Bureau, a political police that, between 1932 and 1945, collected information on individuals, businesses, ethnic groups, spies, important events and political personalities. The records, which were thought to be lost, had remained for 66 years in the room where the Carabinieri had left them in 1945. A high number of these 100,000 files concern the local Jewish community in Rhodes, following the creation of the central governing body of the Italian Jewish communities (UCII) in 1931, to the deportation of July 1944. Their story can now be re-examined under new light based on a much broader evidence of their interactions with the Italian authorities. The documents of the Central Special Bureau are currently been catalogued and digitized by the Greek State Archives and with the support of the United States Holocaust Memorial Museum.
Marco Clementi (University of Calabria) received a PhD in Contemporary History from the University of St. Petersburg and holds a degree in Modern Foreign Languages and Literatures from the University "La Sapienza" in Rome. His publications include Storia del dissenso sovietico (2007), L'Alleato Stalin (2011), Camicie Nere sull'Acropoli (2013). He is a member of the St. Petersburg Memorial's scientific council.
In connection with this program CUNY TV will present the documentary L'Isola delle Rose by Rebecca Samonà (2007). 
The oragnization of events for the Giorno della Memoria in New York is a collaborative initiative of the Consulate General of Italy, Centro Primo Levi, the Italian Cultural Institute, NYU Casa Italiana Zerilli Marimò, the Italian Academy at Columbia University, CUNY's John D. Calandra Italian American Institute and Scuola d'Italia Guglielmo Marconi and the Bronx High School of Science.