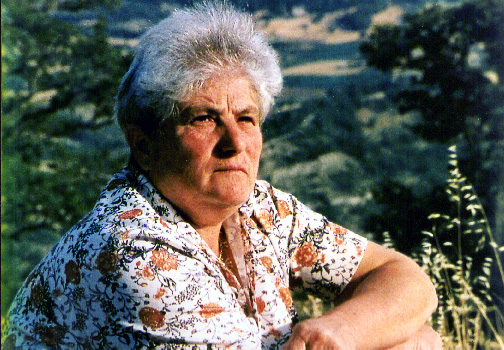 My Brother, My Sister, Sold for a Fistful of Lire, (1998), 90 min. Basile Sallustio, dir.
In 1952, Pia Dilisa was ten-years-old when she last saw her younger brother Dominic and sister Antoinetta perched atop a donkey leaving their mountain village in Molise forever.  Her widowed and destitute father had renounced his paternity of the two children handing them over to an Italian/American Catholic adoption agency, which in turn "sold" the children to Americans for $10,000 a head.  Nearly fifty years later, contadina Dilisa is desperate and determined to locate her siblings and uncover the machinations of this clandestine operation.  Her investigation begins at her local church, where the 96-year-old priest lambasts Dilisa for her questions, to the Vatican, and finally to New York and Chicago.  Director Basile Sallustio, Dilisa's nephew by marriage, follows his resolute aunt while bringing to light the trafficking of tens of thousands of Italian children between 1945 and 1965.
Post-screening discussion with the director led by Jane Schneider, CUNY Graduate Center.