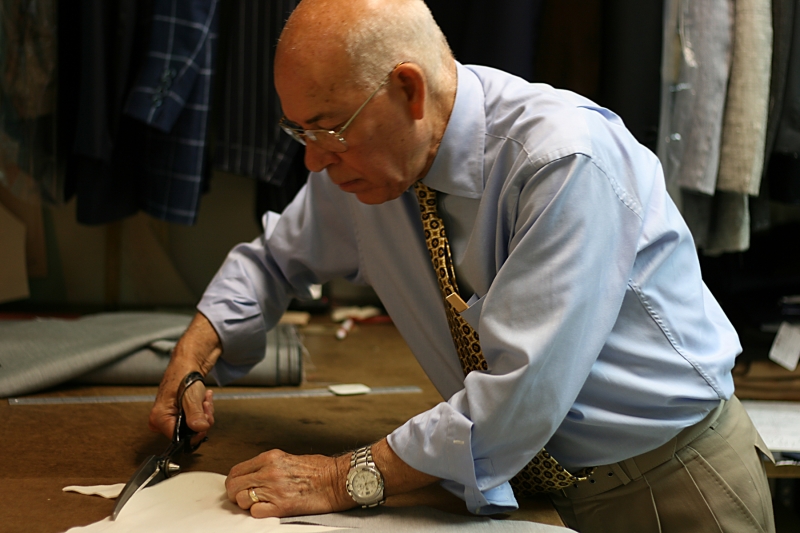 Men of the Cloth (2013), 96 min.
Vicki Vasilopoulos, dir.
Click here to see a trailer for the film.
Starting in the mid-twentieth century, with the advent of ready-to-wear clothing and the industrialization of the tailoring trade, many Italian master tailors had to abandon their beloved craft. Men of the Cloth is a film about three master tailors navigating their challenging roles in the twenty-first century. Nino Corvato owns a busy shop in midtown Manhattan. In Ardmore, Pennsylvania, Joe Centofani trains a young apprentice. And in Penne (Pescara province), Checchino Fonticoli is a consultant at the Brioni clothing factory, where the tailoring tradition is modernized. Through a richness of detail — the whir of the sewing machine, the sharp slicing sound of scissors, intricate scenes of the construction of a suit — Men of the Cloth unravels the complexity of the tailors' artistry and their devotion to their craft.