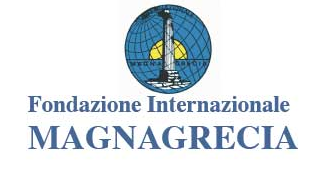 Magna Grecia Week: "Dalla Magna Grecia al Mezzogiorno: le ragioni di uno sviluppo che non c'è"
Come help comemorate XII Magna Grecia Week with this event held at the John D. Calandra Italian American Institute. Presenters will include:
On. Nino Foti
Presidente Fondazione Internazionale Magna Grecia
Prof. Anthony Julian Tamburri  Ph.D.
Dean John D. Calandra Italian American Institute, Queens College/CUNY
Avv. Angelo Caliendo
Consigliere Direttivo Eurispes – Istituto di Studi Politici, Economici e Sociali Cons. Labsud
Prof. Gaetano Cipolla
St. John's University
Prof. Mario Fratti
Drammaturgo, Scrittore
Min. Antonio Morabito
Ministro Plenipotenziario – Coordinatore per la Comunicazione
Ministero degli Affari Esteri – Direzione Generale per la Promozione del Sistema Paese
For a complete list of the events taking place during the four-day festival, click here to see the full program PDF. Nota Bene that the May 4 event is the only one being held at the Calandra Institute.