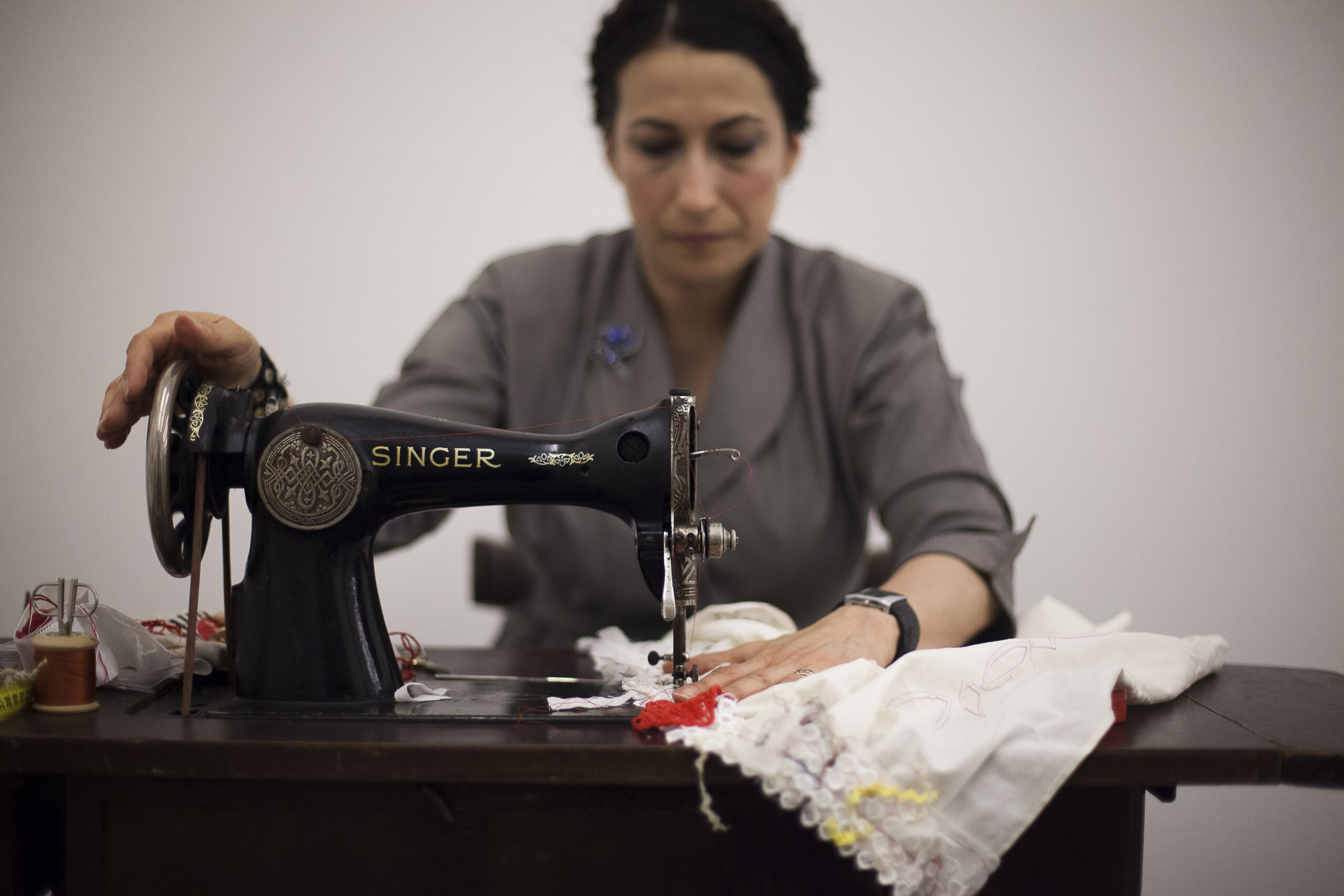 Lecture: Tracing Threads and Weaving Stories: Creative Dialogues from within the Italian Diaspora—Luci Callipari-Marcuzzo
Luci Callipari-Marcuzzo is a multidisciplinary researcher and artist based near Mildura in Victoria, Australia, whose artwork actively engages with her family's immigration history with a focus on women's experiences and creativity. An integral part of Callipari-Marcuzzo's practice-led research is her transformation into an imagined version of her Calabrese grandmothers in which she makes artifacts using traditional women's crafts of sewing, embroidery, and crochet. These performances reclaim and reinvent this vernacular artistry through memory and intention. Her ongoing project "Tracing Threads of the Past" is a manifestation of the dreams, desires, and lived realities of migrant women that strives to give voice to those who were all too often silenced by the dominant gender roles operating within Southern Italian communities.
This project was made possible by the Australian Government's Regional Arts Fund.
Photo: Carolina Farina, Routes Agency.