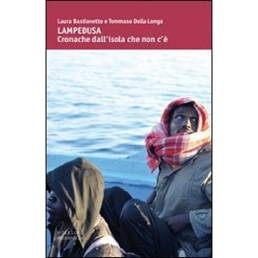 Lampedusa: cronache dall'isola che non c'é
Two years ago Italy as a whole became aware of Lampedusa because of the landings of thousands of people from the coasts of North Africa. During those days we heard of emergencies, invasions, and the anger of the locals. We also heard the myriad Italian political views on the issue of an island that, for all practical issues, was ignored by most for a good 300 days a year. Yet, Lampedusa has for years been the destination of ships coming from Africa, and the islanders found themselves having to cope with difficult situations caused by the abandonment of the State that comes only after the cameras are gone. For many immigrants Lampedusa is one of the doors to Europe; for others it has been the end of the dream, the encounter with harsh reality and with death. Lampedusa: cronache dall'isola che non c'é (Ensemble (2011) chronicles fifteen stories of the thousands who have reached the island's shores.
Laura Bastianetto and Tommaso della Longa will be present, accompanied by Stefano Vaccara, Executive Editor America Oggi / Oggi7, and Anthony Julian Tamburri, Dean, Calandra Institute.
Admission: free; open to the public
Contact: (212) 642-2094 (Building management requires people attending to pre-register with the Calandra Institute). Be prepared to show a photo ID to the building's concierge.
www.qc.edu/calandra