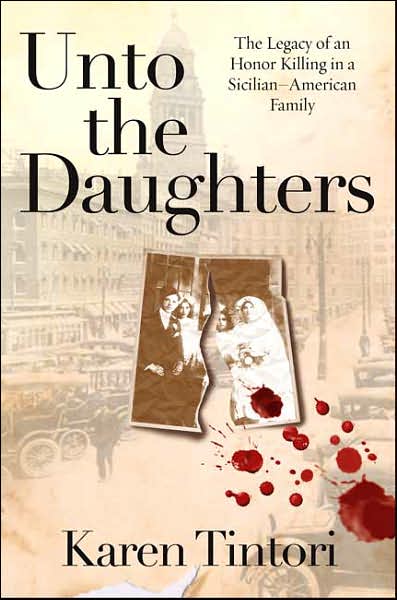 Karen Tintori reads from her memoir Unto the Daughters: The Legacy of an Honor Killing in a Sicilian-American Family (St. Martins Press. 2007).
Unto the Daughters is a historical mystery and family story that unwraps layers of family, honor, memory, and fear to reveal an honor killing in Detroit at the turn of the 20th century. The book began with a genealogical quest that led to a reluctant revelation about Frances Costa, Karen Tindori's great-aunt who had been systematically eradicated from family history. Frances emigrated from Sicily with her parents and siblings who worked together to create a new home for themselves in industrial Detroit. At age sixteen Frances fell in love with a young barber but her father had arranged for her to marry an elderly mafioso so as to help his sons with their mob connections. When Frances eloped with her lover in 1919, her fate was sealed. Tindori traces the history of her Sicilian immigrant past to expose the fetid secret of Frances's brutal murder at the hands of her own brothers fiercely guarded for nine decades.
Podcast available here.
"Tintori refused to allow the truth to remain forgotten. This is a book for anyone who shares the conviction that all history, in the end, is family history."
— Frank Viviano, author of Blood Washes Blood