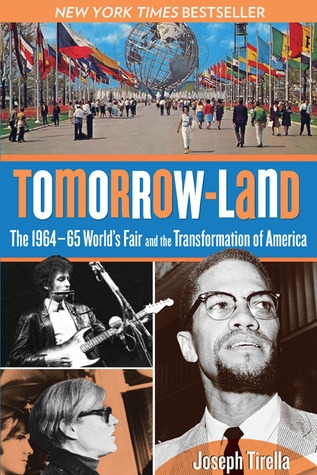 Joseph Tirella reads from TOMORROW-LAND: The 1964-65 World's Fair and the Transformation of America
Q.C. alumnus and English Major Joseph Tirella creates a portrait of Flushing Meadows and its fairgrounds that had little to do with the turmoil of the city around it. Tomorrow-Land examines how the World's Fair was a 60s flashpoint in politics, pop culture, technology, urban planning, civil rights and violent crime.
Nota bene: This event will be held at the Queens College campus, President's Conference Room 2, Benjamin Rosenthal Library. 
Co-sponsored by the Department of English.