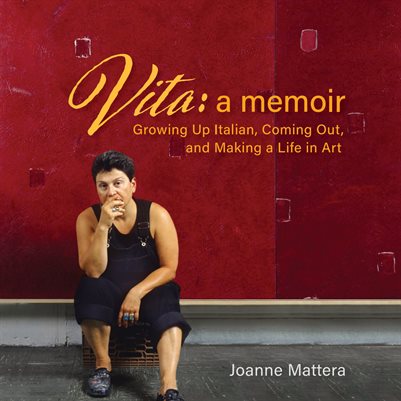 Joanne Mattera Reads from Vita: A Memoir: Growing up Italian, Coming Out, and Making a Life in Art
In Vita: A Memoir, Joanne Mattera recounts her childhood in an Italian American family—the oldest of five and the only girl—as the repression of the 1950s gave way to the free expression of the 1960s. A collage of memories at her grandmother's house, where two unmarried aunts taught her the handcrafts they had learned as young women, collides with the reality of navigating an independent American life after her parents committed an unthinkable act to keep her from moving out. Having navigated the predictable excesses of art school in Boston and a commune in upstate New York, she settled into a lesbian-centered life and has focused on a rewarding art career.
"Reading Mattera's memoir was a personal pleasure and a professional revelation."
—Sharon Butler, founder Two Coats of Paint
Discussion led by Karen Schifano, visual artist.