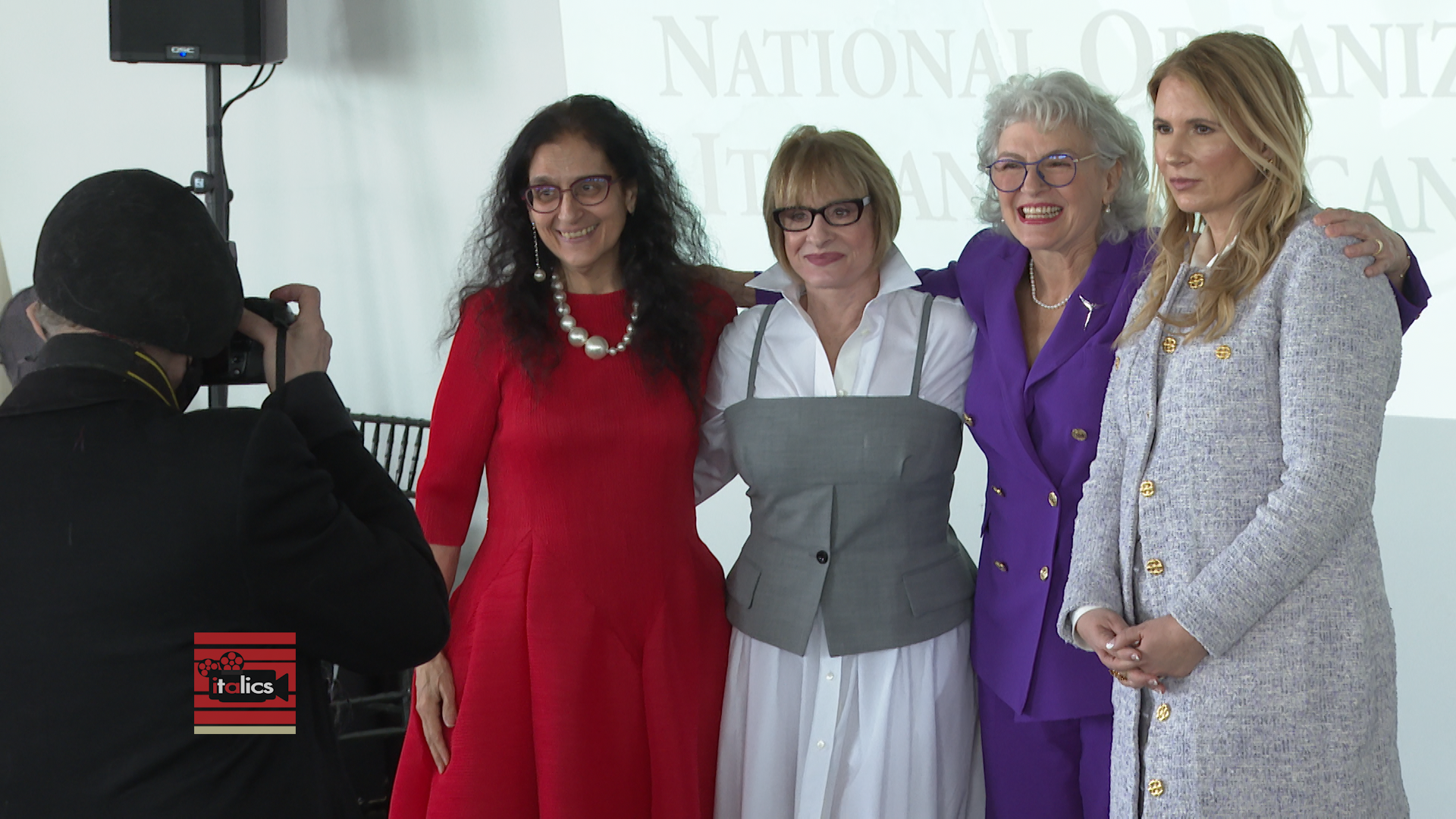 Italics: NOIAW Annual Luncheon and Open Roads: New Italian Cinema
This episode of Italics covers the National Organization of Italian American Women's Annual Luncheon, which was held on May 5, 2022, at Tribeca Rooftop + 360°. This year's NOIAW honorees were Patti LuPone (Tony, Olivier, and Grammy Award-winning actress and singer), Gina Argento (president and CEO of Broadway Stages, Ltd.), and Angelina Fiordellisi (executive director of Cherry Lane Theatre). Then we go to Lincoln Center to talk with directors and actors at Open Roads: New Italian Cinema's film festival.
Watch Us On
• Spectrum/Optimum 75
• Antenna 25.3
• RCN 77
• Verizon FiOS 30
Regular Air Times
Tuesday 9:30pm
Wednesday 10:30am, 4:30pm
Saturday 7:30am
Sunday 6:30pm
You can see episodes of Italics online at CUNY TV
here
.