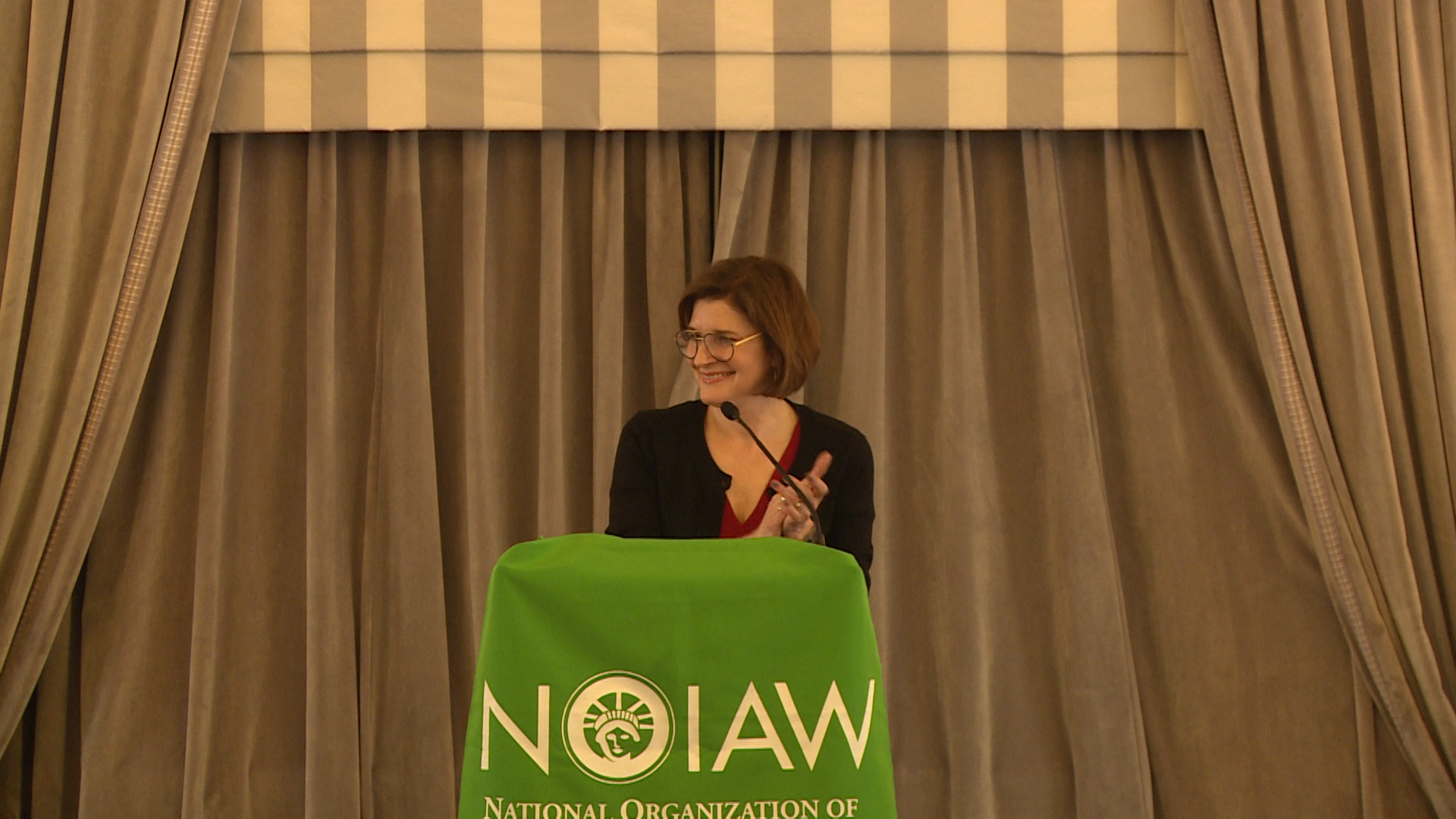 Italics: NIAF Annual Gala and NOIAW Luncheon 2019
This episode of Italics takes us to Cipriani 42nd Street for the National Italian American Foundation's 2019 New York Gala and to the St. Regis New York for the National Organization of Italian American Women's Annual Luncheon.
Italics goes on the red carpet at Cipriani 42nd Street to talk with NIAF Gala
honorees Ret. Judge Frank M. Ciuffani; Lorenzo Zurino, CEO of The One Company; and Marylou Delfino Berk, Senior Managing Director/Head of Commercial Real Estate at LeFrak Organization, Inc.
Then we go to the St. Regis New York hotel and talk to NOIAW honorees Sandra L. DePoalo, Global Head of Anti-Money Laundering for BNY Mellon; Dr. Judith A. Salerno, President of the New York Academy of Medicine; as well as to staff members of the John D. Calandra Italian American Institute, which was honored with the Friend of NOIAW Award.
Italics airs at the following times:
    Tuesday, May 14 – 9:30 pm
    Wednesday, May 15 – 10:30 am, 3:30 pm
    Saturday, May 18 – 7:30 am
    Sunday, May 19 – 6:30 pm