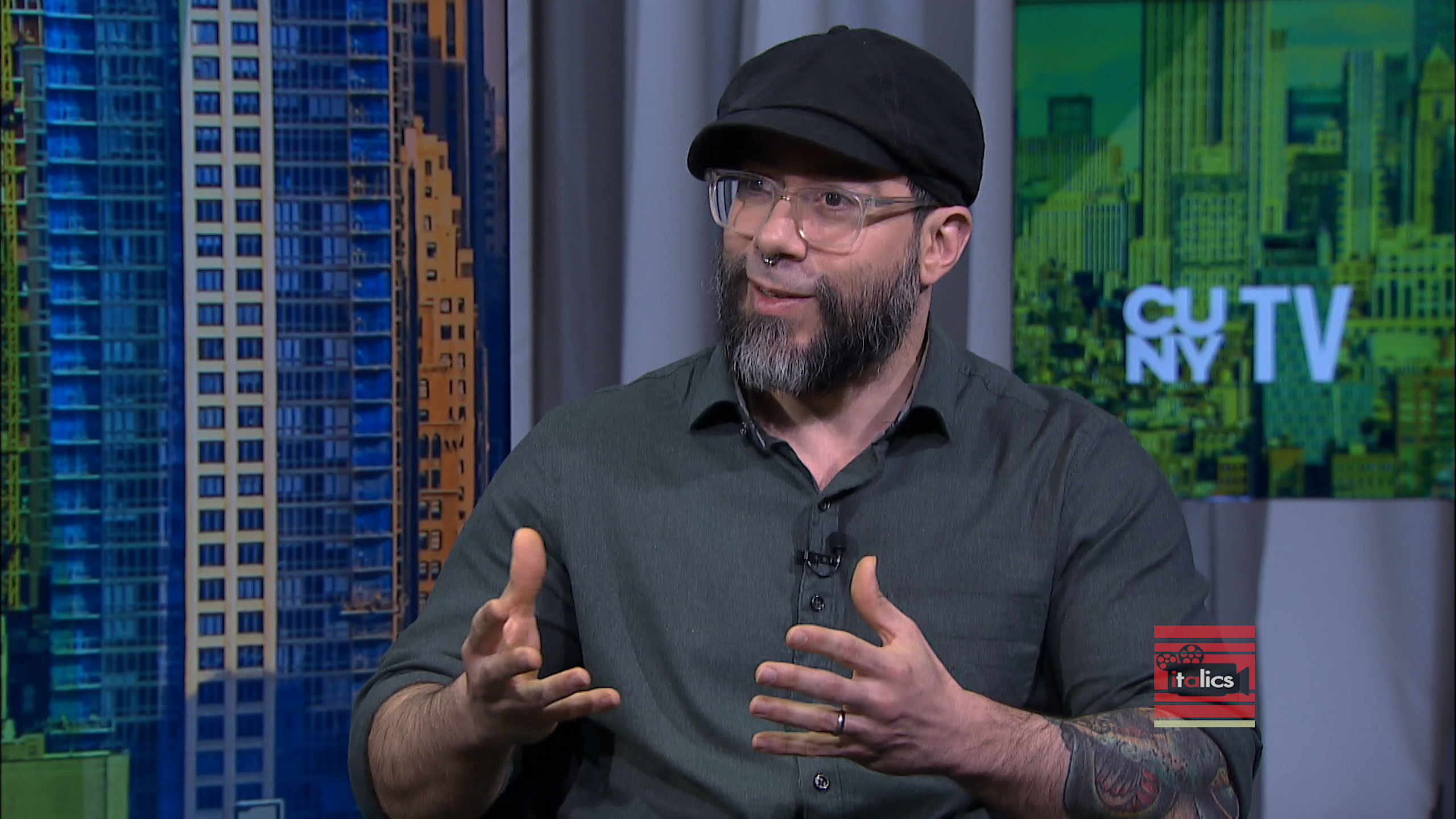 Italics: John Avelluto and Goombarooch Resignified
This month our guest is John Avelluto, a visual artist born and raised in Brooklyn, New York, and who still works there. Avelluto's work revels in mash-ups of images, products, and ideas where Italy and the United States converge. His multi-media work plays with Italian American culture and the existing linguistic and visual repertoire of references that have gone largely underappreciated and unexamined. It stands at a crossroads of what in Italian is referred to as contaminazione, moments and places where ideas and idioms collide across ever-shifting borders. As part of the artistic process, Avelluto employs a time-consuming method of layering numerous coats of acrylic paint to create strata of simulacrum imitating salami slices, dripping pizza, and other items that he augments and then applies to a flat surface.
His new exhibition at the Calandra Institute, titled Goombarooch Resignified and curated by Calandra's Joseph Sciorra, opened on May 7 and runs through September 13, 2019.