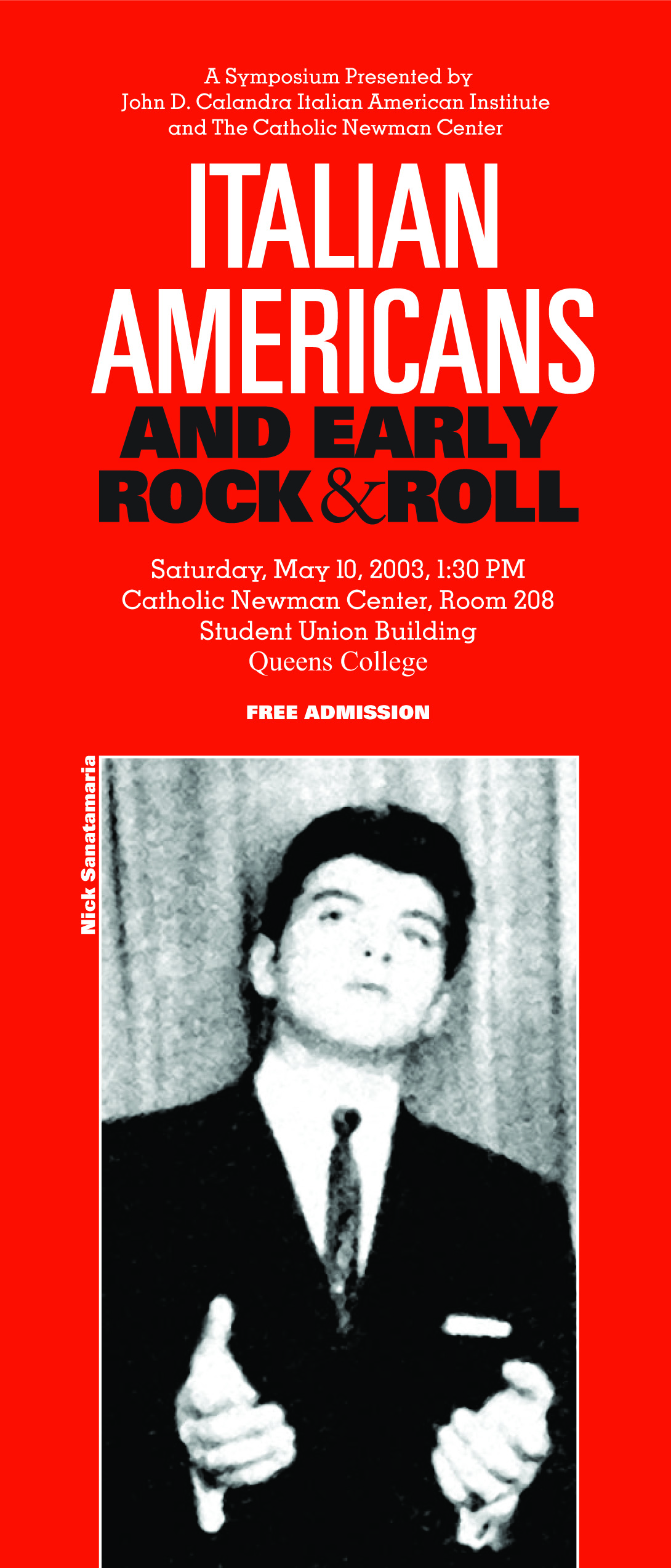 Italian Americans and Early Rock and Roll
In the late 1950s, young Italian American men from New York City and the surrounding areas emerged on the burgeoning rock and roll scene.  Groups like the Neons, the Regents, the Mystics, and, of course, Dion and the Belmonts, to name just a few, took African American-created vocal harmony known as doo-wop and flavored it with techniques learned from bel canto-inspired singers Mario Lanza and Frank Sinatra.  Music historians have dubbed this sound "Italo-Doo-Wop" or "Italo-American Rock."  Groups like the Crests, with lead singer Johnny Maestro, were a pioneering multiracial mix of Italian American, African American, and Puerto Rican performers.
At the same time, Italian Americans also entered the music industry as songwriters, producers, managers, radio disc jockeys, and record company owners.
Please join Mary O'Leary nee Aiese (Reparata and the Delrons), Vito Picone (The Elegants), Nick Santamaria (The Capris), and producer and tour manager Ray Reneri for an informal roundtable discussion about their music careers in early rock and roll.
Click here for the program brochure.
Catholic Newman Center, Room 208
Student Union Building
Queens College
Admission: Free
This event was made possible by generous grants from the National Italian American Foundation and FIERI International.