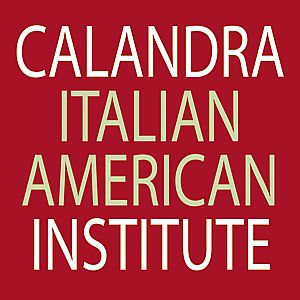 Italian American Mental Health: Research and Practice
This afternoon symposium will explore research and treatment issues with Italian Americans.  First, Dr. Donna Chirico will discuss her research on Italian American racial and ethnic identity, and the critical influence it exerts on psychological development.  Next, three panelists (Anthony F. Tasso, PhD, ABPP; Dana Kaspereen-Guidicipietro, PhD, LPC; Jennifer L. Tursi, MA) will present clinical case vignettes that examine psychotherapeutic work with three different Italian American individuals. The cases presented will illuminate Italian American cultural factors that are relevant to treatment.
Sponsored by the John D. Calandra Italian American Institute.
Location: John D. Calandra Italian American Institute
25 West 43rd Street, 17th Floor
New York, NY 10036
Admission:  free and open to the public
RSVP at: (212) 642-2094; Email: qc_calandra@qc.edu
Event information: (718) 951-5000 ext. 6264; Email: Dominick.Carielli@qc.cuny.edu