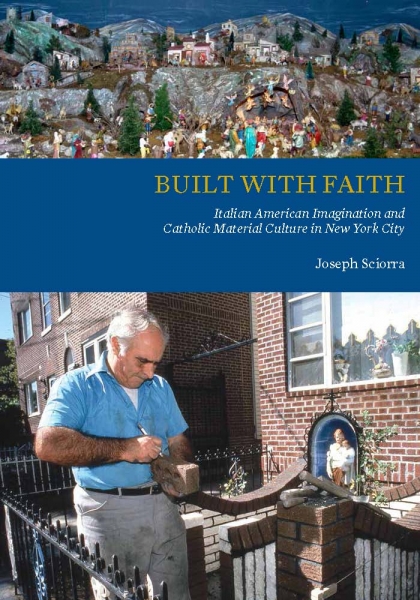 Imagined Places and Fragile Landscapes: Italian American Presepi in New York City
Joseph Sciorra, John D. Calandra Italian American Institute
Reception and book signing follows in the Edward Wales Root Sculpture Court.
In New York and across the U.S., Italian Americans hold dear the cultural and religious traditions of their heritage, including the Nativity scene, or presepe. While the custom in Italy includes finely crafted miniature landscapes of Italian hill towns and figures of the Holy Family, modern presepi can also be elaborate homemade creations fashioned from unconventional materials, filled with personal narrative, and reflecting modern culture and influences.
Folklorist Dr. Joseph Sciorra has documented the elaborate and even fanciful presepi of New Yorkers and draws together his research on Italian American heritage in a brilliantly illustrated and evocative presentation. Following the lecture Dr. Sciorra will sign copies of his books, including the recently published Built with Faith: Italian American Imagination and Catholic Material Culture in New York City, available at the Museum Shop.
Free and Open to the Public
NOTA BENE: This event will NOT be held at the Calandra Institute. It will be held at the Munson-Williams-Proctor Arts Institute, 310 Genesee St, Utica, New York 13502.