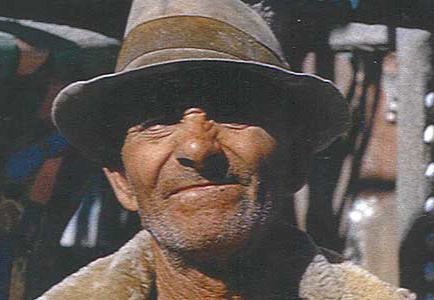 I Build the Towers (2005), 87 min. Edward Landler and Brad Byer, dirs.
"I Build the Tower" is the story of the life and work of Sabato "Sam" Rodia, the Italian immigrant who designed and single-handily built in South Central Los Angeles the architectural fantasy that has come to be known internationally as the "Watts Towers."  From the 1920s to the 1950s, Rodia worked without helpers or scaffolding to construct his majestic spires of reinforced concrete rising to a hundred feet on his residential lot of land.  He decorated them with a stunning mosaic of tile, seashells, pottery, ceramics, rocks, and glass, including broken 7-Up and Milk of Magnesia bottles.  Rodia's Watts Towers have come to be recognized as an artistic and engineering masterpiece world-wide.  In 1990, the United States Department of the Interior designated Rodia's creation a National Historic Landmark.
Post-screening discussion with the director led by Joseph Sciorra, Calandra Institute.