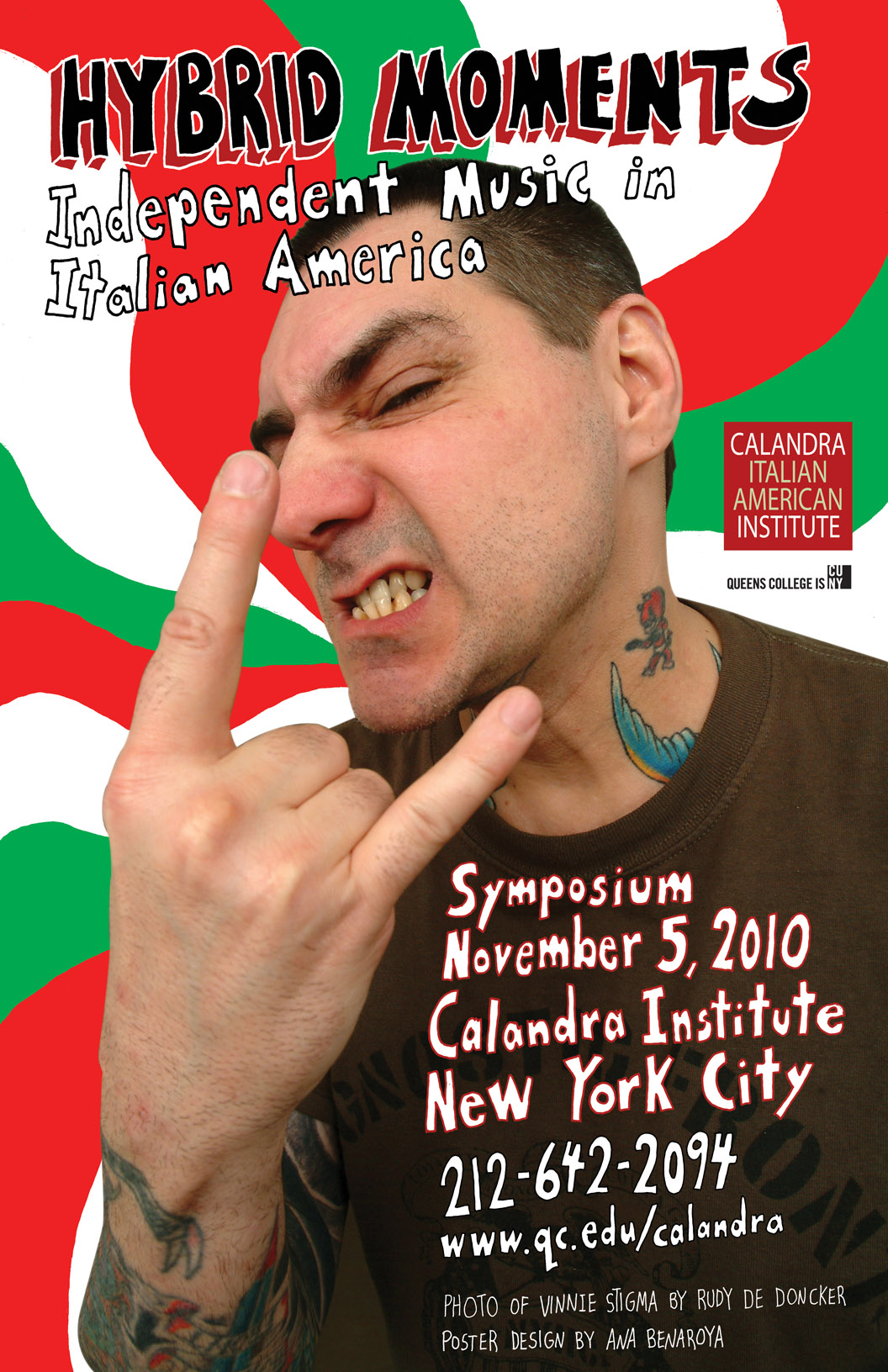 Hybrid Moments: Independent Music in Italian America
How is it that an Italian-American grandmother's gesture against the evil eye became the internationally recognized symbol for heavy metal music? What does the "Frank Sinatra of the punk scene" sound like? And why do so many punk musicians—the Ramones, the Rezillos, Fugazi—want to be Italian?
While the history of Italian Americans in jazz and early rock and roll is well documented, little is known about their contribution to various types of alternative, independent, and underground music. Though these terms are problematic, they remain useful for discussing less-mainstream genres—metal, punk, experimental, singer-songwriter—and their associated subcultures. Artists performing in a variety of musical styles, from Ronnie James Dio (Black Sabbath) to Vinnie Stigma (Agnostic Front), from Natalie Merchant to Ani Di Franco, from Joe Jack Talcum to Ted Leo, represent an Italian presence—sometimes veiled, sometimes overt—in the American music scene. Ethnic identity has not been the defining feature of alternative musicians' creativity, yet Italian-American artists' italianità is revealed through name change or retention, lyrics, cultivated persona, or performance style.
Panel discussions and paper presentations will explore topics including: the Italian-American influence in indie music-making; the experience of negotiating ethnic identity and subculture identity; and, the assertion, or lack thereof, of Italianness in performers' musical personae.
In conjunction with the event, the Calandra Institute will host a film screening of the documentary Average Community (2010)film screening of the documentary Average Community (2010), directed by Fred Zara, on November 4 at 6 pm. An exhibition of photographs of the '80s punk scene by Lilian Caruana opens on October 27 at 6 pm.
Click here to view the program brochure.