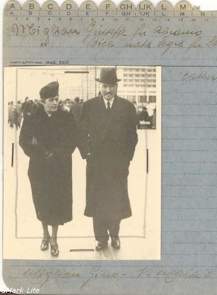 Giorno della Memoria
During the two-week period surrounding January 27, the "giorno della memoria," a annual series of events is scheduled for remembering Italy and the Holocaust. The programs are presented by the Consulate General of Italy, Centro Primo Levi, NYU Casa Italiana Zerilli Marimò, Italian Cultural Institute, Italian Academy at Columbia University, and the John D. Calandra Italian American Institute.
This year the Calandra Institute presents: 
Research Notes on Italian Jewish Exiles in the United States, 1938-1945
Fraser Ottanelli (University of South Florida)
For a complete listing of all the events this year, click on the following website, Centro Primo Levi.