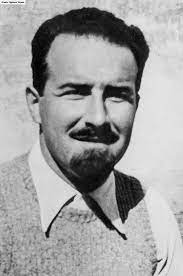 Giorno della Memoria: "Critical Thinking in Action: The Aesthetic and Political Writings of Eugenio Colorni"
This panel takes its title from the first volume in English of Eugenio Colorni's writings and correspondence. Born in 1909 and murdered by the Nazis in 1944, Colorni left behind a series of writings, many of which made their way into print posthumously. The A Colorni-Hirschman International Institute is engaged in a project to translate and publish Colorni's writings into English. To date, six volumes in English are available, published by Bordighera Press. A seventh volume is currently in production.
Panelists for the evening include the founders of the Colorni-Hirschman Institute, Luca Meldolesi and Nicoletta Stame; and Ernesto Ialongo (Hostos Community College, CUNY) and Stanislao Pugliese (Hofstra University).
Register in advance to attend this event: 212-642-2094.