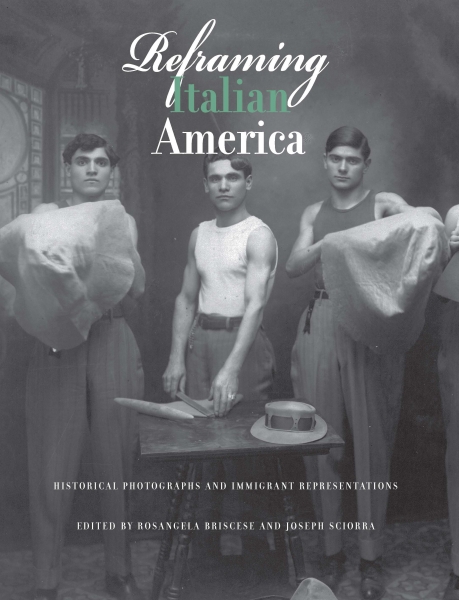 Exhibition Opening and Catalog Launch for Reframing Italian America: Historical Photographs and Immigrant Representations
Reframing Italian America brings to light twenty-three historical photographs from the John D. Calandra Italian American Institute's Bernard Titowsky Collection, an assemblage of over two hundred items. The scenes depicted here are of Italian immigrant life in the United States from approximately the first three decades of the twentieth century. A significant number of these prints are mounted on now-faded gray paperboard and captioned with meticulous and ornate calligraphy, presumably part of a previous exhibition. The reframing of these images is an opportunity to discover, interpret, and enjoy these fragile and obscure visual documents. These portraits of long-gone individuals, many of them anonymous to history, offer a glimpse of how Italian immigrants refashioned themselves in the process of transforming America.
A catalog with forty-one photographs as well as essay contributions from Dominique Padurano, Joseph Sciorra, and John Turturro will be available for purchase.
On view May 28, 2015–January 8, 2016
Gallery Hours: Monday–Friday, 9am–5pm