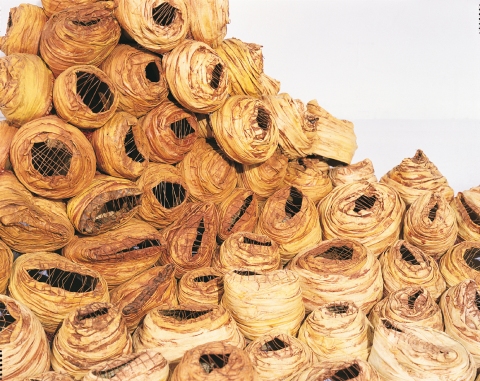 Drawings and Sculptures of Elisa D'Arrigio
Visual artist Elisa D'Arrigio, a 2003 Artists' Fellowship recipient of the New York Foundation For the Arts (NYFA), will present a slide talk on her drawings and sculptures.
"Elisa D'Arrigo makes bounteous constructions with cloth, paint and thread, composed of small unites linked in honeycombed arrangements that suggest celluar growth…. Aside from suggesting nature's exuberant hand, the repetition of the units into an assembled mass is also intended, the artist says, to invoke the idea of votive shrines. And it works: the earthy connects with the spiritual in these intense pieces."
—The New York Times
This presentation is co-sponsored by Artists & Audiences Exchange, a public program of NYFA.