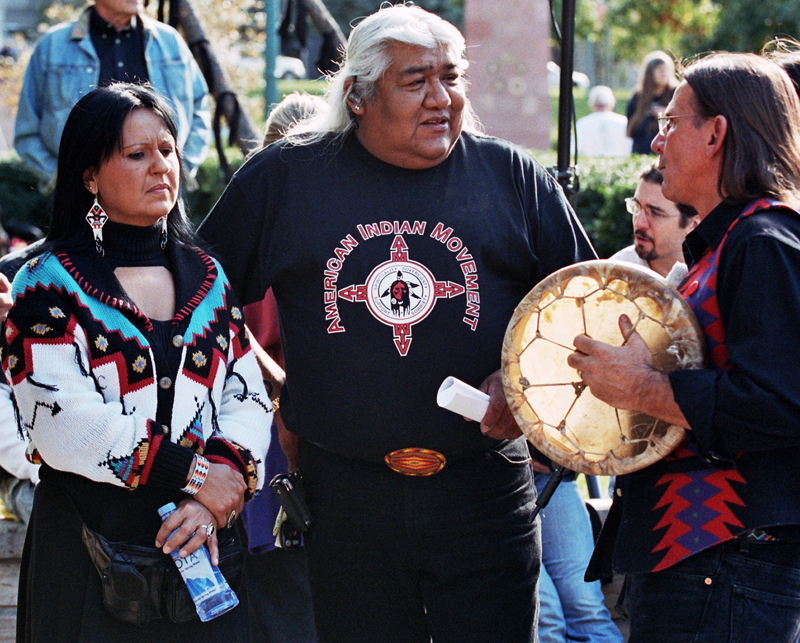 Columbus Day Legacy (2011), 27 min.
Bennie Klain, dir.
Columbus Day Legacy explores the conflict between the two communities that have the closest connection to the eponymous federal holiday: Italian Americans and Native Americans. Filmed in Denver, where Columbus Day was first observed, the movie is a testimony to the director Bennie Klain's efforts to give equal airing to the holiday's different interpretations. Spokespeople from the American Indian Movement believe that the holiday's focus on the fifteenth-century navigator is misguided and that it fails to recognize the subsequent genocide of Native Americans. Representatives of the local Italian-American community, however, maintain the holiday is a fitting recognition of the achievements of an immigrant group and the pride of its descendants.
Post-screening roundtable discussion with Nancy Carnevale, Montclair State University; Bennie Klain, director; and Robert Viscusi, Brooklyn College, moderated by Anthony Tamburri, Calandra Institute.