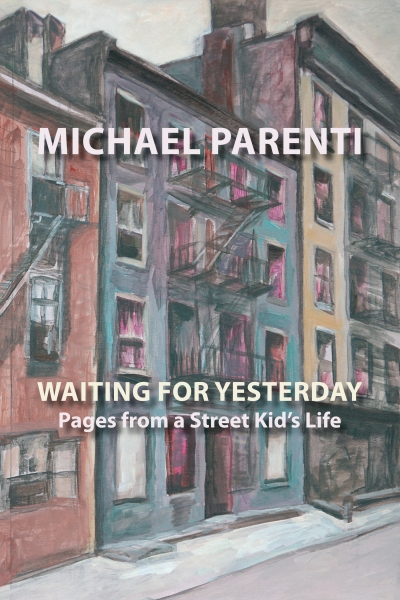 *CANCELLED* Michael Parenti reads from Waiting for Yesterday: Pages from a Street Kid's Life (Bordighera Press, 2013)
This event is cancelled due to unforeseen circumstances.
Waiting for Yesterday details political scientist Michael Parenti's youth in the 1940s in New York City's East Harlem along with some of the influences that helped shape his lifelong commitment to activism and social justice. The memoir provides vignettes about growing up in a three-generation, working-class Italian-American family, as well as sharply recalled predicaments typical of a street kid's life. In a story that is both personal and broad-ranging, often sweet and occasionally bitter, Parenti challenges many stereotypes faced by Italian Americans and other ethnic groups.
"Michael Parenti's poignant and wonderfully written memoir proves that nostalgia–in the right hands such as his–can be a liberating force."
–Stanislao Pugliese, Hofstra University