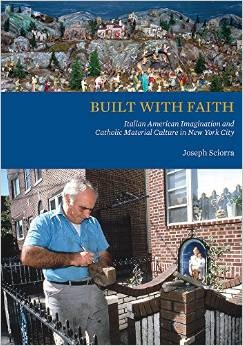 Built with Faith: Italian American Imagination and Catholic Material Culture in New York City
Folklorist Dr. Joseph Sciorra of the Calandra Italian American Institute will present his recent book Built with Faith, a 35-year ethnographic study documenting how artistry and religious practices shape the city. Sponsored by Leonard Library. Contact David Camara 718-486-3365 (dcamara@bklynlibrary.org). Free and open to the public.
NOTA BENE: This event will NOT be held at the Calandra Institute. It will be at the Brooklyn Public Library in Williamsburg, 81 Devoe St.