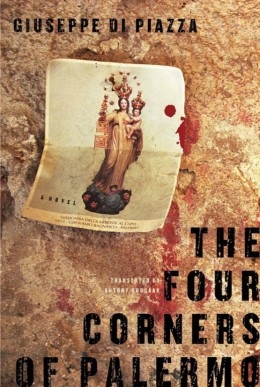 Book presentation: "The Four Corners of Palermo" by Giuseppe Di Piazza
The Four Corners of Palermo
By Giuseppe Di Piazza, translated from the Italian by Antony Shugaar
A noir and sensual page-turner that cracks open the Mafia's secret world through the stories of four lives.
Palermo in the 1980s is a perfect place for a young crime reporter to get his start. The Sicilian Mafia is at work, threatening, wounding, and killing anyone who dares to defy their orders. Our protagonist is himself no angel, hardly compassionate, a bit macho and egocentric, but candid in his recounting of what has unfolded in front of his eyes both on the job and in his private life.
Giuseppe Di Piazza, who is also a Sicilian journalist, tells his stories as if he were reporting actual events. His description of the tense bravado of a youth growing up in the midst of Mafia terror is strikingly acute.