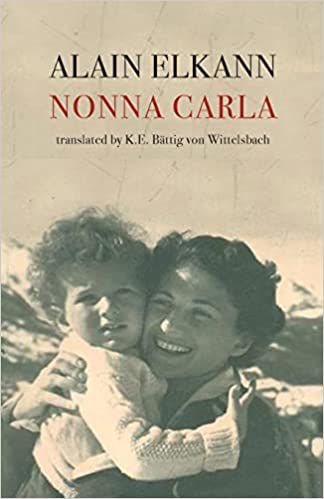 Book Presentation: Nonna Carla, at Istituto Italiano di Cultura di New York
One of Alain Elkann's most intimate books, Nonna Carla is a story told—with love and simplicity— through the diary pages of the author as he deals with his mother's illness and death. From the first ominous medical signs to traumatic experiences in intensive care up to the final moments of the funeral, these are memories that emerge with honesty and clarity, giving voice to the helpless and frustrated feelings of a son confronting the loss of a parent. This is a meditation on death and its propensity to take us unawares and to leave us with a void that even time can't ever fill.
This book has been translated into English by K.E. Battig von Wittelsbach.
Panel discussion including the following participants:
Prof. Fabio Finotti, Director of the IIC-NY
Prof. Anthony J. Tamburri, Dean of John D. Calandra Italian American Institute Queens College CUNY
Alessandro Cassin, Centro Primo Levi, New York
Prof. K.E. Bättig von Wittelsbach, Cornell University
Free and open to the public. Please RSVP to iicny.rsvp@gmail.com, specifying "Nonna Carla" in the subject line.