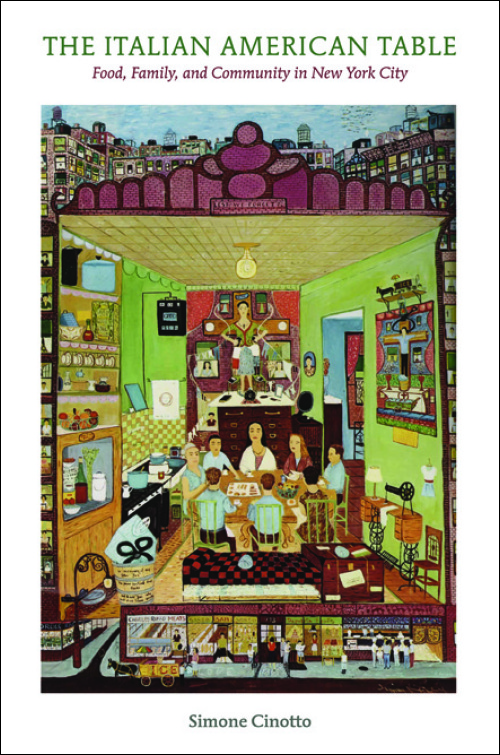 Book Presentation at the Gotham Center for New York City History
The Italian American Table: Food, Family, and Community in New York City (University of Illinois Press, 2013)
Simone Cinotto
Looking at the Italian-American community of East Harlem in the 1920s and 30s, Simone Cinotto demonstrates how food was at the center of the lives of immigrants and their children. From generational conflicts resolved around the family table to a vibrant food-based economy of ethnic producers, importers, and restaurateurs, food was essential to the creation of an Italian-American identity. Italian-American foods offered not only sustenance but also powerful narratives of community and difference, tradition and innovation as immigrants made their way through a city divided by class conflict, ethnic hostility, and racialized inequalities.
**This event is co-sponsored by the Calandra Institute and will be held at:
Gotham Center for New York City History
Skylight Room, 9th Fl., CUNY Graduate Center
365 Fifth Avenue at 34th Street, Manhattan