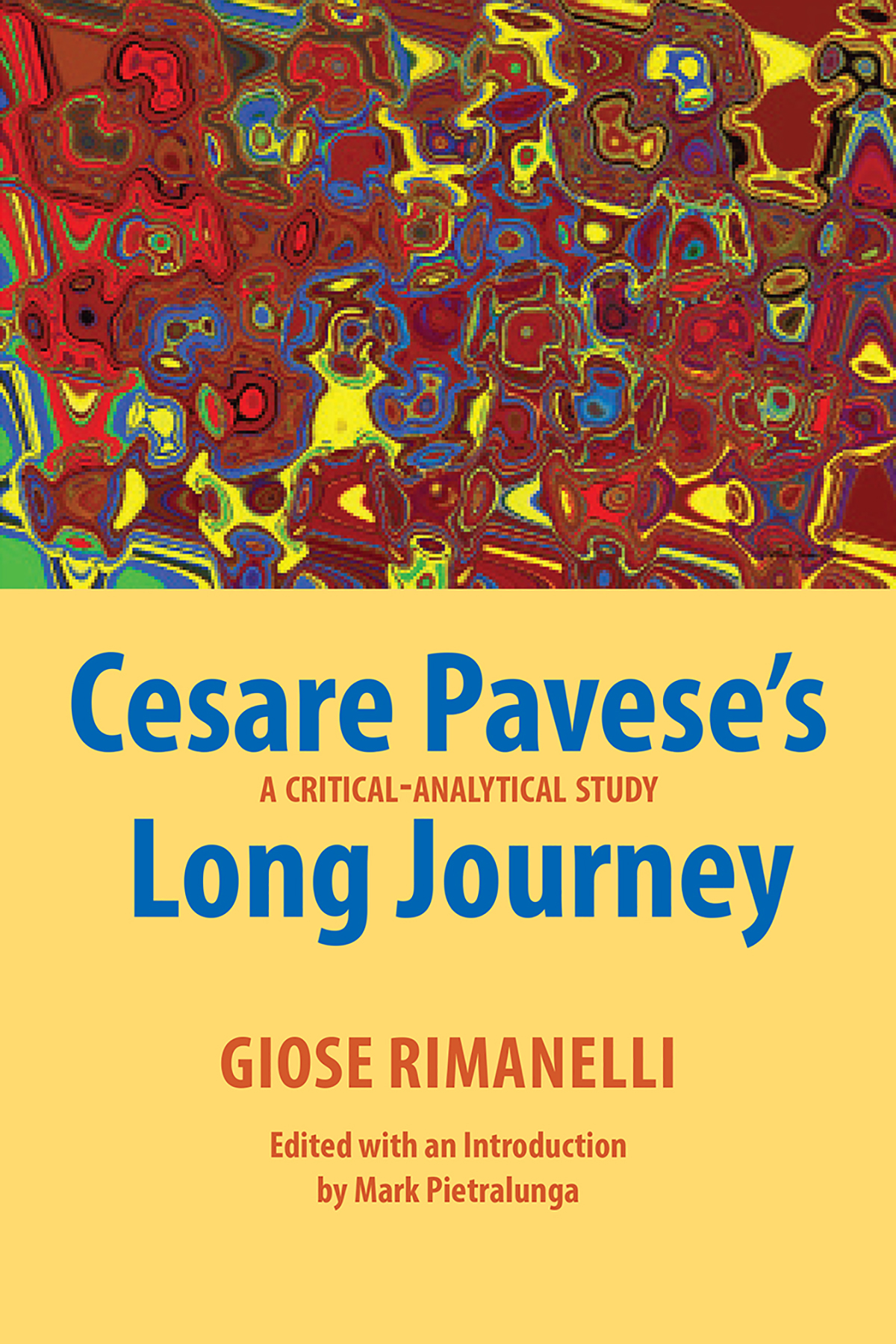 Book Presentation and Discussion–Cesare Pavese's Long Journey: A Critical-Analytical Study
Novelist, poet, essayist, and professor Giose Rimanelli published a number of articles on Cesare Pavese's work. Over time, he cobbled these essays and others into a book on the opera omnia of Pavese. Left unpublished, the book now appears in print thanks to Professor Mark Pietralunga, who edited the volume, and Bordighera Press, which has published other books by Giose Rimanelli, including the first reprint of his strident critique of Italy's mid-twentieth-century literary circle, Il mestiere del furbo.
Mark Pietralunga and others will be present to discuss this and other works by Giose Rimanelli. Moderated by Anthony Julian Tamburri, dean of the John D. Calandra Italian American Institute.