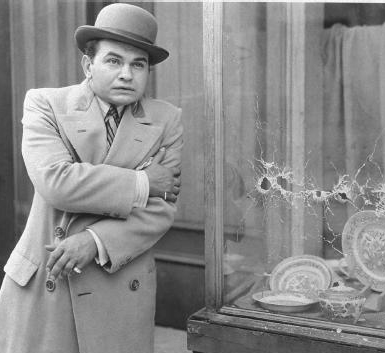 Beyond Wiseguys: Italian Americans and the Movies (2007), 58 min. Steven Fischler, dir.
Filled with clips from classic films and an all-star list of interviewees, Beyond Wiseguys: Italian Americans and the Movies takes a comprehensive look at the changing and diverse roles Italian-Americans have played on the silver screen. Selections from early films reveal the images that helped shape negative public opinion, while movies like Scarface, The Godfather, Goodfellas, and Do the Right Thing demonstrate how the violent "wiseguy" image developed and evolved into nuanced portraits seen today. The issue of stereotyping isn't a facile one. Commercial formulas also serve as wellsprings for creative expression for Italian-American film artists and this documentary offers compelling insights into how Italian-Americans use their art to transcend the stereotypes. Featured in the film are Ben Gazzara, Spike Lee, Isabella Rossellini, Susan Sarandon, Martin Scorsese, Paul Sorvino, Marisa Tomei, John Turturro, and Jack Valenti, among others.
Post-screening discussion with producer Rosanne de Luca Braun led by Anthony Julian Tamburri, Calandra Institute.